Supply List & Fun Extras that Whitney Freya RECOMMENDS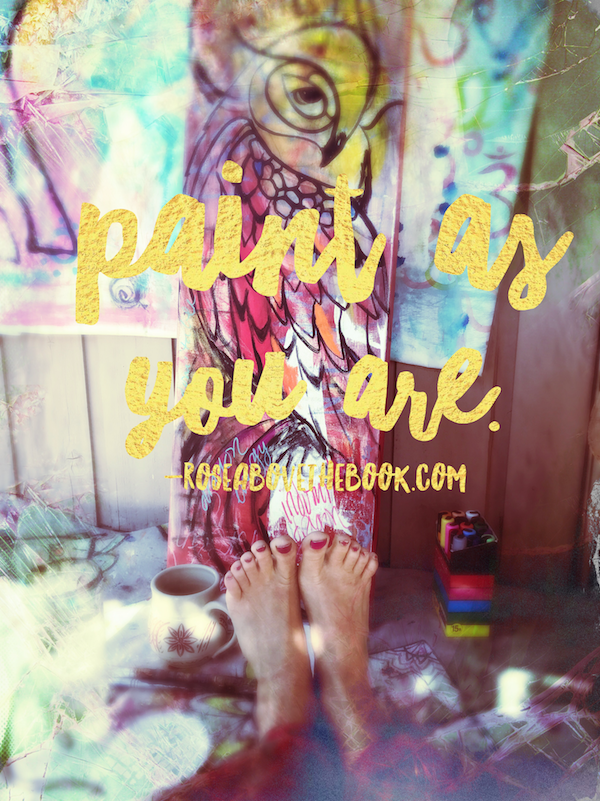 Supply List
Follow the links to purchase on Amazon (I use my associates link--do you do this?)

This 1st part of the list is for the art journaling portion in the AIR module of Vision Quest.
Art journal- nice to have one JUST for your training. At least 9"x 12", I love the Visual Art Journals by Strathmore or the Moleskine A4 series art journal.
Markers- I am using this Kuyou set now and LOVE!
Soft pastels- this simple set is perfect. Or if you have any soft pastels, just use those.
Oil pastels- this water soluble set is awesome to have, and any basic sets (like these) are perfect.
Watercolors- this is my favorite, 24 color opaque set from Pelikan.
Permanent markers, black- Sakura Micron set is great.
Old magazines
Glue to adhere magazines to journal pages, Modge Podge or good glue stick
Scissors
In FIRE, WATER, and EARTH in Vision Quest AND in Super Soul Flow we PAINT!
Paint- acrylic paint in white, black, cerulean blue, magenta, yellow (cadmium yellow med), red, blue (cobalt). I purchase mine from DickBlick HERE.
Acrylic brushes- This is a good set. I do NOT use expensive brushes. Seems to work great!
Stretched canvas- any kind is great. At a minimum, I would recommend 4 canvases around the 12" x 16" to the 18" x 24" size and 2 canvases at the 24" x 36" or 20" x 30" size. Really whatever size you like--4 medium and 2 big (one of the big ones will be your angle wing Super Soul Flow painting, so 20" x 36" is a great size for that--or similar).
WATERCOLORS I use in Art Gypsy Greece--that are just PURE MAGIC! Brusho Crystal Colours.
EXTRAS:
Paint pens- LOVE these POSCA pens!
ARTual Sacred Symbol Stencils (my line of stencils)- buy HERE.
Super Soul Flow Coloring Book- created as a collaboration with a group of Creatively Fit Coaches. HERE.
Elephant Love Postcard Box Set- Another creation of Creatively Fit Coaches! Same page HERE.
Mandala Stencils- can't have too many! Love these designs: "Stained Glass,"Rosetta, or this 3-set. Anything is great! I like the 12" square size and do have some smaller ones too.
BOOKS I love!
You will hear me constantly referencing books! I love books. Here are some of my favorites.
Rise Above, Free Your Mind... of course!
The Artist Within...my 1st book.
ART BOOKS- I have all the top 4 books on THIS PAGE. Flora & more!
Books I reference in Vision Quest...
My Stroke of Insight by Dr. Jill
Big Magic by Liz Gilbert, of course!
Spiritual books...
Hunab Ku I LOVE LOVE LOVE this book! This is where my passion for working with sacred symbols started and the book I use to "prescribe" sacred symbols.
Return of the Bird Tribes by Ken Carey
Journey of Souls (and the sequel Destiny of Souls if you want more!)
I Remember Union (this is a channeled text from Mary Magdalene. I recommend this to anyone who needs some "religion-healing." I swear I am put in an altered state reading this book!) Because of this book I use the word UNION a lot!
The Law of Attraction- When this first book first came out I had just landed my publishing deal, opened a wine bar and an art studio. I would joke with people that I needed to catch up to everything I had manifested! When I finally read this book in 2014 I was blown away by the wisdom and how we can apply this process to our painting practice!
Complete and Continue