Learn More About This Magical ARTventure.

Visit everywhere you see in the Art Gypsy Watercolor Experience
May 6th to May 13th, 2020
One day we will journey to Seychelles Beach--the magical beach that has the huge rocks and the bluest water you will ever see!
Another day we will visit a traditional Ikaria beekeeper, the local winery Afianes, and the mountain village of Christos Rahes.
Walking distance from our magical lodging is a beach, the waterfalls, that sunset view you saw in the course, an art gallery and studio, market, etc.
Because Art Gypsies do not love big group tours, you will flow in smaller groups who have similar interests to visit the other towns, hot springs, temples, etc. Art Gypsies leave room for the mystery.
You will have the perfect balance of free time, time to recharge yourself, and flowing sisterhood.
You will emerge from this experience with a greater sense of your deep intuition, self-confidence and a sense of deep connection.
You will learn new painting techniques, and receive small group and one on one instruction from Whitney Freya.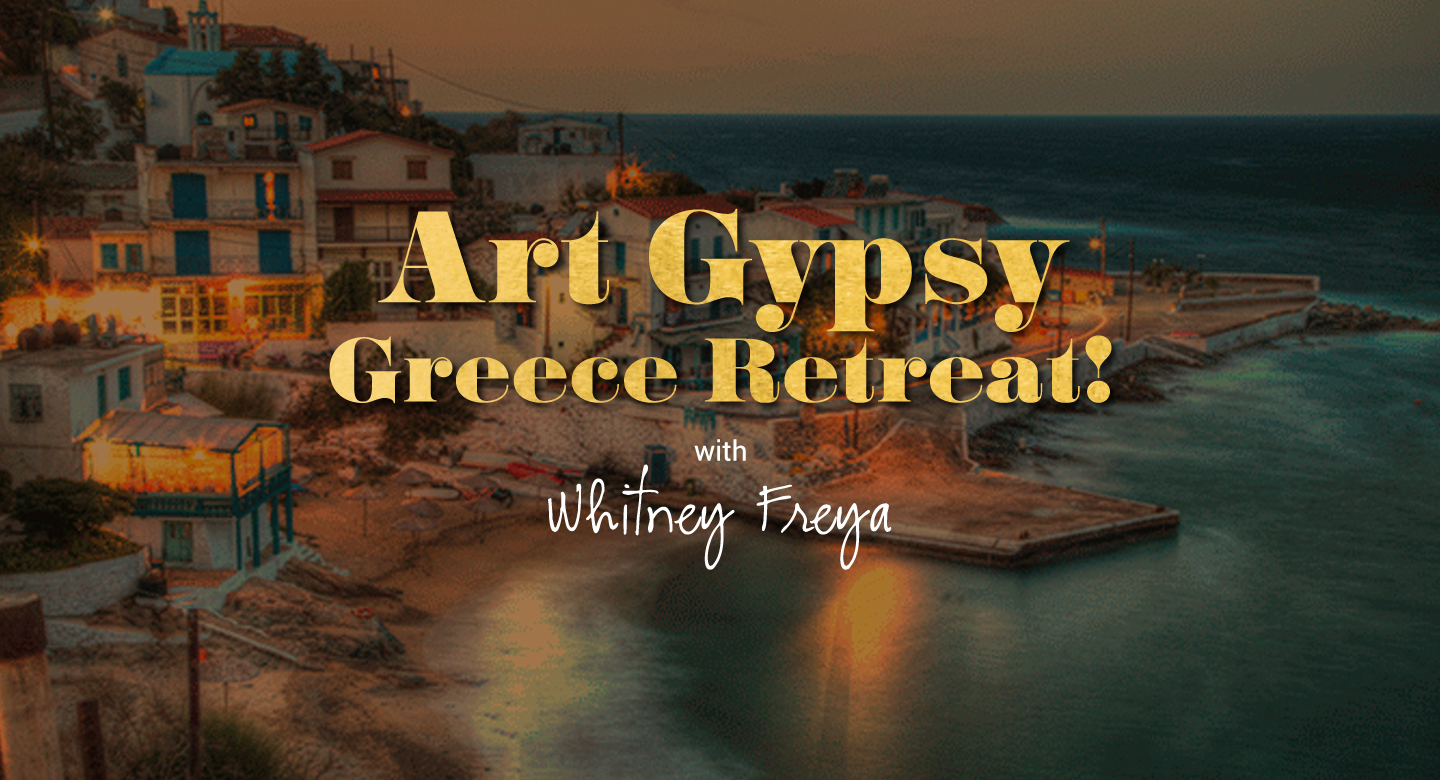 Watch this video montage of all the places we'll go!
Go to ARTGYPSY.guru to read more and register!
Muah! Whitney Freya
Complete and Continue