Watch this video first...
Whitney Freya gives you a sneak peek into the NEW 30 Days to Unstoppable, Companion Journal.

ANNOUNCING the release of the brand new
30 Days to Unstoppable Companion Journal!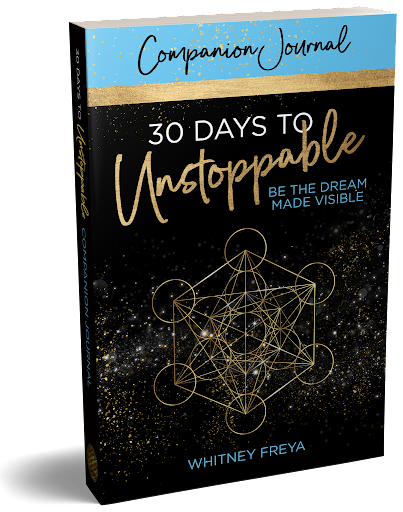 Becoming UNSTOPPABLE is a Journey, and I WANTED TO CREATE A SPACE THAT WOULD ALLOW EACH OF US 7 MONTHS TO FULLY ENJOY OUR NEW COMPANION JOURNAL…
That's why I am thrilled to invite you to join myself and my publisher Astara Jane Ashley as we expand into MORE of who we truly are and discover what is available beyond what we can't even imagine.
STARTING NOVEMBER 1st, 2021
Over the next 7 months, starting November 1st, we will explore deep transformation together.
Our journey to Unstoppable will inspire reflection and meditation, and this magical Companion Journal will accompany and guide us as we create space for lasting liberation.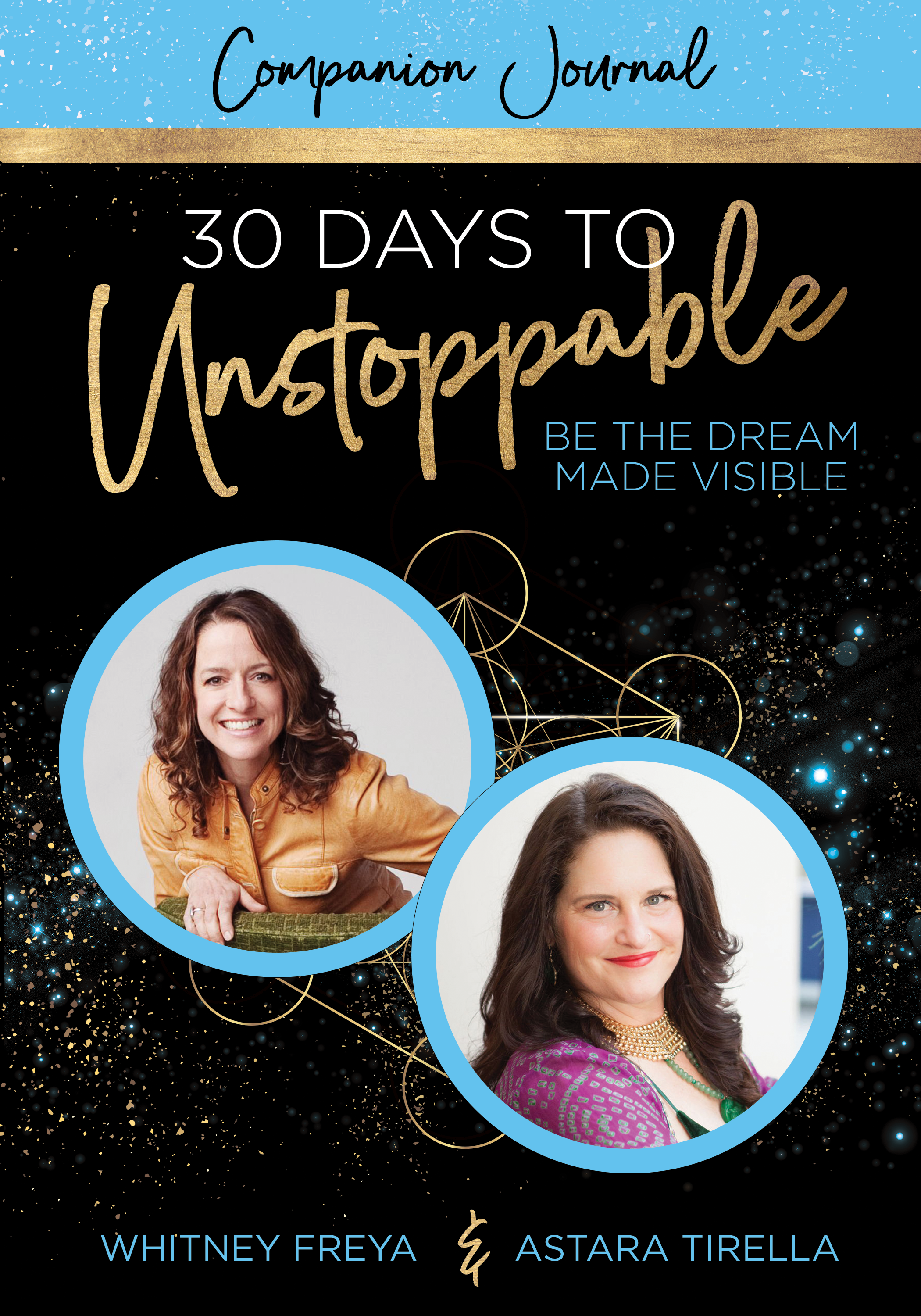 What I know for sure…
I / we will stay true to my Unstoppable Dream Journal practice because we will all be doing it together!
We will take the time to set intentions each month, and reflect on the opportunities we have been given to step more and more into our Unstoppable Selves (even the ones that come wrapped in sandpaper).
We'll be sharing within a collective of curious, expansive, creative souls who are open to living life in union with the great mystery.
We are each being invited, at this place in space, time, history, to circle up, to support and inspire each other, and dream into being a new, more Unstoppable, and Dreamy reality!
FIRST, BUY YOUR OWN COPY of the 30 Days to Unstoppable Companion Journal HERE.
What is inside the Companion Journal?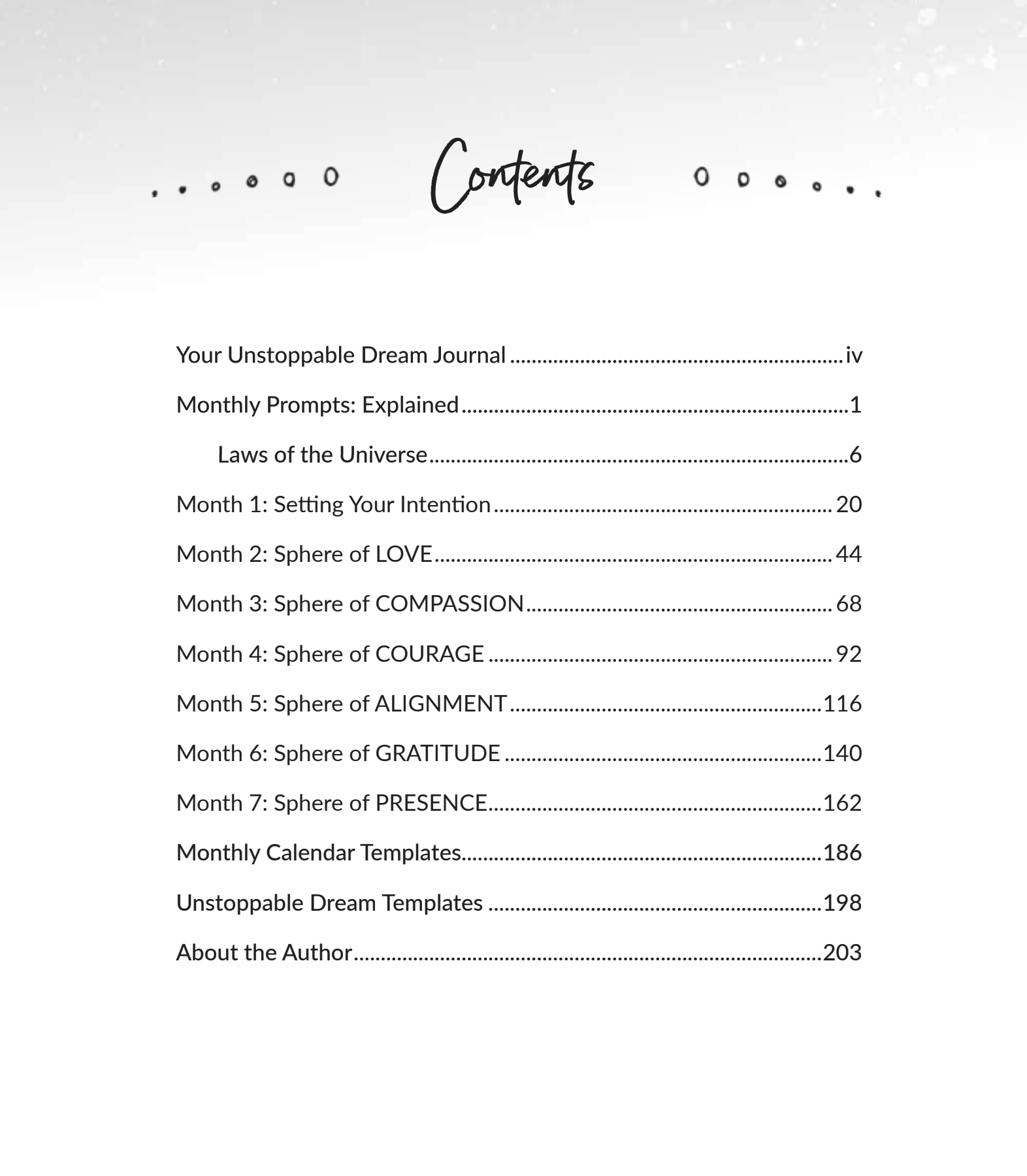 Monthly writing prompts, designed to create a pathway of expansion and transformation.

Explanation and exploration of the 7 Laws of the Universe (as we explore in the 7-month online program, I AM the Unstoppable Dream). You REALLY want to be living in coherence with these 7 truths!

A monthly calendar at the beginning of each month, so you can take notes about the synchronicities and coincidences that are happening in your life, new opportunities, and more!

A 12-month calendar as well so that you can use this journal as a calendar, weaving your daily life into the Unstoppable Dream!

Unstoppable Templates and instructions about how to use the sacred geometry of Metatron's Cube to make anything in your life Unstoppable!

An opportunity each month to expand and fill up your Spheres of Wellness: love, compassion, courage, alignment, gratitude, and presence.

Lots of space to write, muse and explore your own journey as you read the book, 30 Days to Unstoppable, Be the Dream Made Visible. The book is also available on Audible AND in Spanish!
You will be circling up in our Journal Circle with me, Whitney Freya, and the publisher of 30 Days to Unstoppable, Astara Jane Ashley.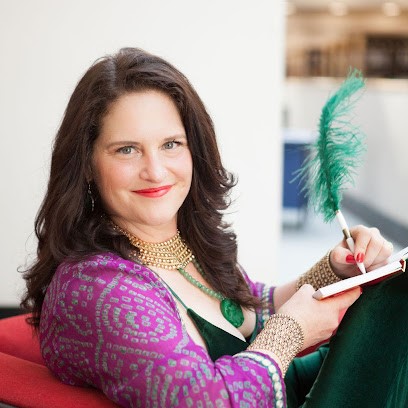 "I hold my authors in the center-point between deep support and accountability, meeting the needs of the moment so that they can ignite the flame that creates resonance in their writing and breaks through any resistance, where they discover a new level of aliveness, commitment, and connection to their readers."
With years of deep healing and embodiment work behind her, Astara knows herself and her sacred purpose: to midwife women's stories and wisdom—through their books—into a new cultural narrative that serves the Collective by amplifying the Rise of Divine Feminine energies.
Her background in corporate publishing, Transpersonal psychotherapy, and Art therapy offers Astara's clients the support they need to unearth their soul's message, open their creative channel, and write their book from a place of authenticity and trust in the divine plan of their own becoming.
Astara's teachings are based on ancient knowledge and feminine principles of unity, connection, love, inclusivity, collaboration, community, equitability, and expansion. She has immersed herself in esoteric wisdom traditions as a Priestess Initiate of the 13 Moon Mystery School and as a Scent/Anointing Priestess.
Her private writer's group, Published Priestess, is a global sisterhood of authors who, in a safe space and strongly-held container, share their truth and write from the heart.
Astara is the creator of the best-selling "New Feminine Evolutionary" collaborative book series, consisting of 7 books and hundreds of contributing authors. Through these potent writing collaborations, she helps women claim their power, voice, and visibility as leaders in their field.
Flower of Life Press is devoted to dismantling systems of oppression and centering the voices of women of color. Our upcoming anthology, "Ancient-Future Unity: Reclaim your Roots, Liberate your Lineage, Live a Legacy of Love," releases in September 2021 and features the raw and real stories of 26 black feminine leaders.
Your Coach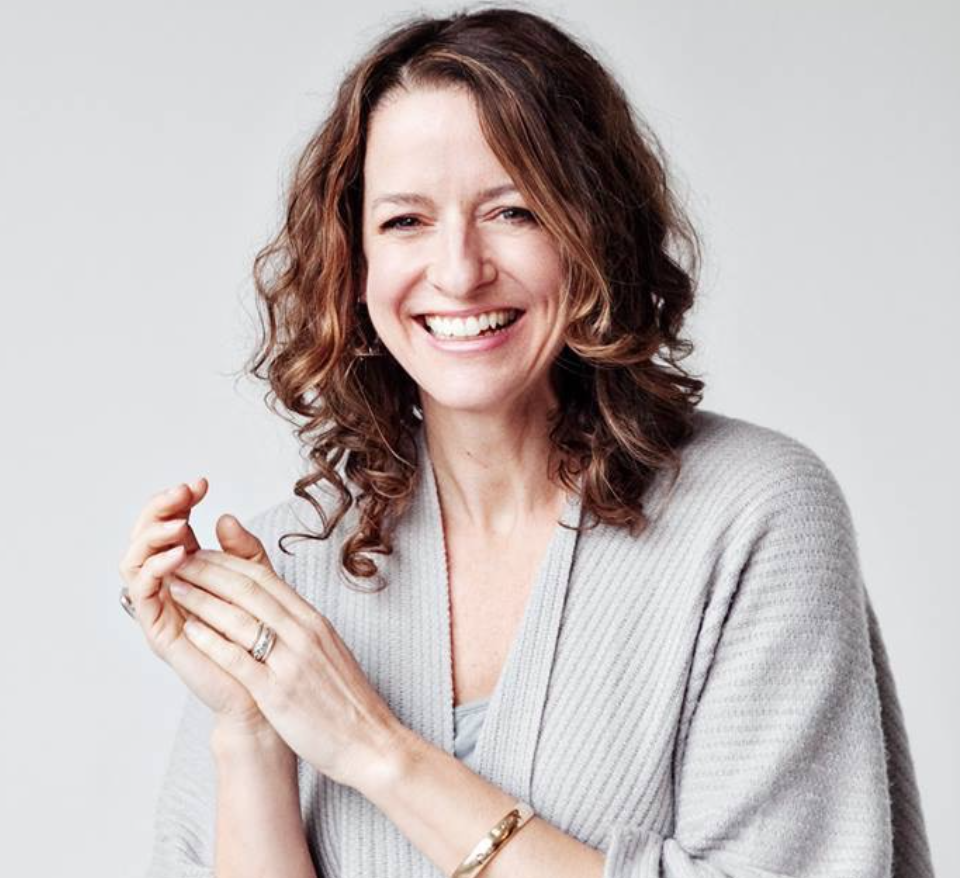 Whitney Freya is a published author, artist, entrepreneur & creative muse. Her latest book is 30 Days to Unstoppable, Be the Dream Made Visible and Rise Above, Free Your Mind One Brush Stroke at a Time was published in 2017. Unstoppable is a meditative journey of self-empowerment and Rise Above is an explosion of color, painting prompts and inspirational teaching for Life Artists!
Her unique approach to personal creativity has garnered her international media attention, including CBS news & appearances alongside Dr. Wayne Dyer, Donna Eden & more. She leads her international team of Creatively Fit Coaches who share her passion for living life as art. Whitney Freya has taught at The Esalen Institute, around the world at creativity conferences, Burning Man, Awesomeness Fest, and at Agape Spiritual Center. A % of her biz proceeds goes to supporting five children at R.I.S.E. Orphanage in Puerto Vallarta, Mexico and seven women through the Women for Women Foundation.
Whitney Freya is the creatress behind all the programs here in the "Studio." She devotes her 1-on-1 and personal attention to her Creatively Fit Coaches, her I AM the Unstoppable Dream course and her 1-on-1 clients. Be sure to check out her YOUtube channel as well.
DURING OUR 7 MONTHS TOGETHER YOU WILL ENJOY…
NEW VIDEO LESSONS

with Whitney Freya that expand upon the journal theme for each month.
MAGICAL WRITING CIRCLE TIME

with Whitney Freya and Astara Jane Ashley. Astara will coach you as a writer, share writing prompts and tips that are in alignment with the month's journaling theme, and much more. **From November 2021 thru May 2021, you will be invited to join Whitney and Astara live on Zoom for these sessions. This is a BONUS for joining this circle now!
PERSONALIZED COACHING

from Whitney Freya and Astara within the course content. Comment under each month's "lesson" to share, ask, receive…
S

PECIAL INVITATIONS

into our new Unstoppable

TEMPLES

.
A MAGICAL COMMUNITY

of like-he

ART

ed souls to support, inspire and encourage you.
7 Months of Community, Journaling, Coaching, and Connecting with other Unstoppables for
$77!
JOIN the CIRCLE NOW!
Upon registration for this Journal Circle, you will receive a special invite to join the I AM the Unstoppable Dream online program at a special price to celebrate the launch of the Companion Journal.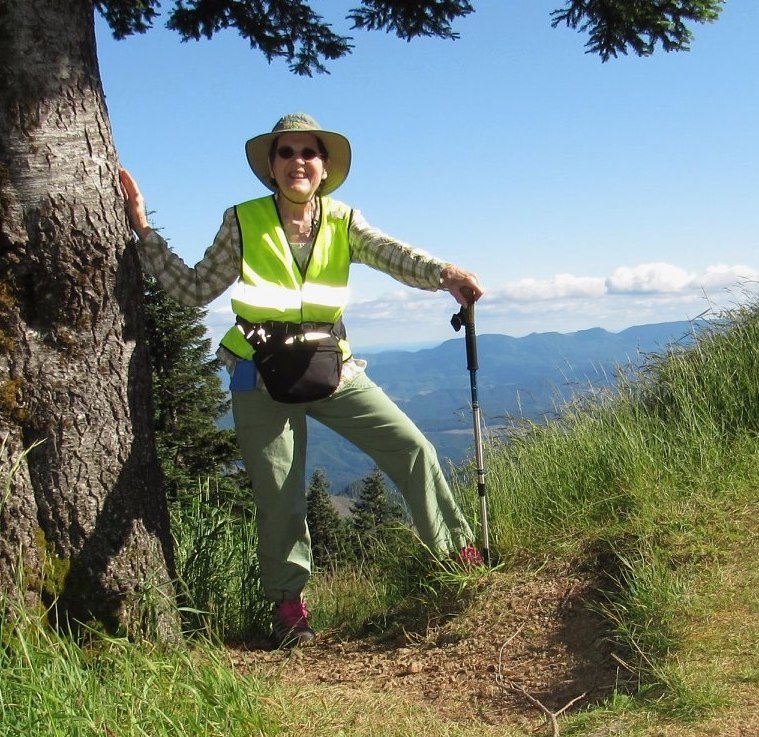 30 Days to Unstoppable guided me to creatively connect to my inner wisdom and infinite Self through sacred geometry and intuitive symbols. Empowering, insightful book! I am looking forward to utilizing the companion journal for an even deeper experience! ~Carol Fairbanks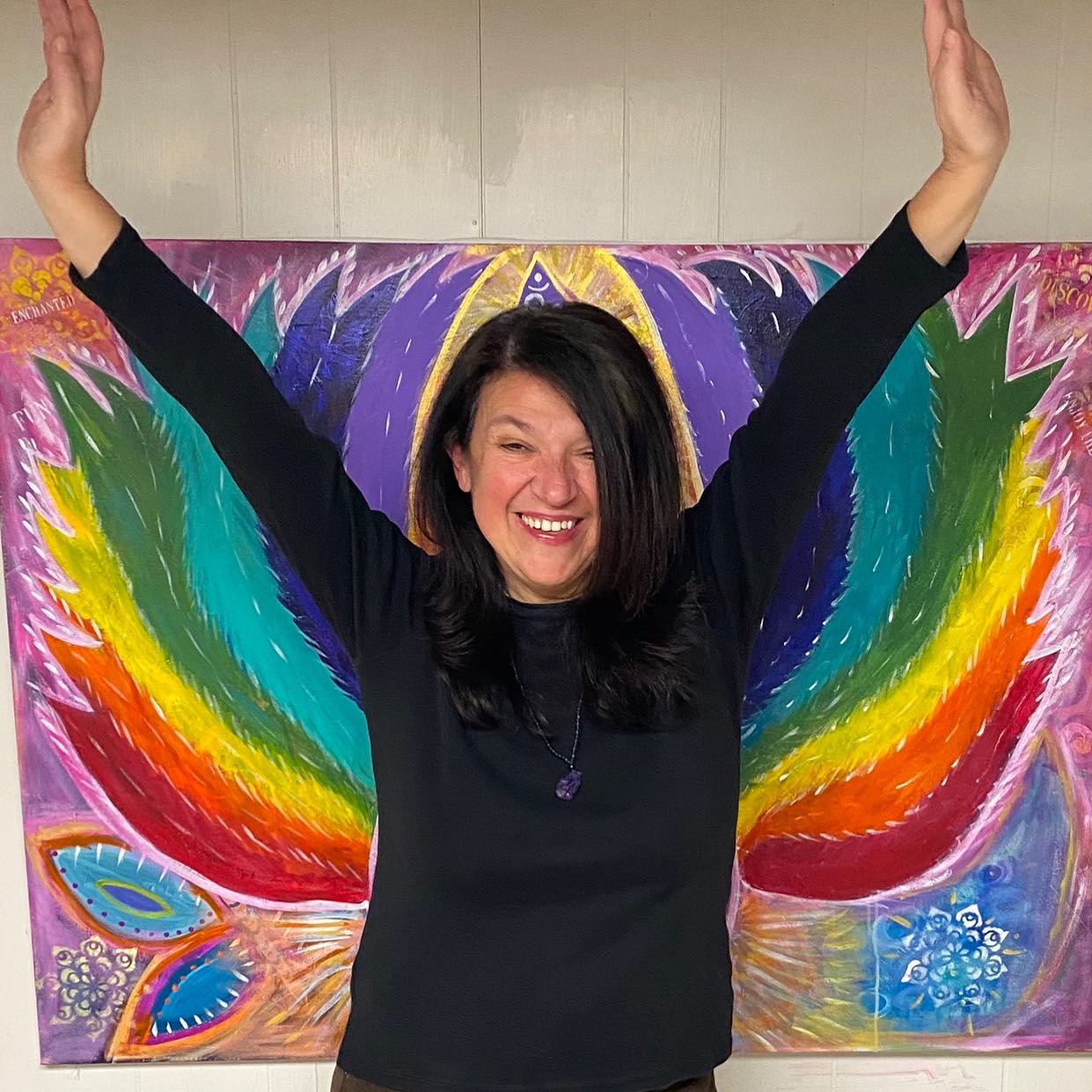 30 Days to Unstoppable: Be The Dream Made Visible is unlike any other how to book you will ever read. It sparked a re-membering journey so deep that it's as if I already knew life is meant to be lived this way. Anything that was not in alignment began to fall away months before I even read it. One of the universal laws is that Energy precedes the physical. And I witnessed this principle in my own life.
Love, compassion, courage, alignment, gratitude, and presence are the guiding principles of living a creative and magical life.
Whitney Freya was the perfect soul to deliver this message from the cosmos. And I am forever grateful that I was aligned with divine timing to receive this message.
Whitney's extensive knowledge of sacred geometry, symbology, laws of the universe, and creative living is a gift to anyone ready to embark on their creative and spiritual remembering journey. If your dreams are calling, run, don't walk, to read this book.
~Toni Carbone
Frequently Asked Questions
When does the course start and finish?
The course starts November 1st, 2021, and the "live version" (with a live Zoom each month with Whitney & Astara) runs through May 2022. So there is extra benefit to signing up during that period. AND you have lifetime access to the course and its content. After the first 7 months, you have access to all the pre-recorded content and personalized coaching with Whitney Freya via the comments under the course lessons.
How long do I have access to the course?
How does lifetime access sound? After enrolling, you have unlimited access to this course for as long as you like - across any and all devices you own.
What if I am unhappy with the course?
We would never want you to be unhappy! If you are unsatisfied with your purchase, contact us in the first 30 days and we will give you a full refund.
What supplies do I need?
All you need is Whitney Freya's books, 30 Days to Unstoppable AND the Companion Journal to 30 Days to Unstoppable. Available on Amazon. Then, your favorite pen or other marking instrument, your open heART & mind.