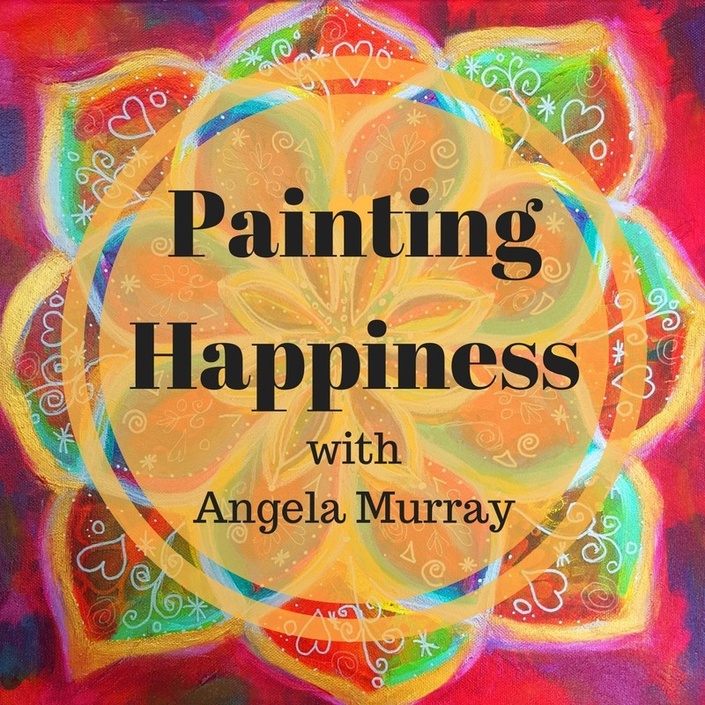 I know you have a vision inside of a life you want to live, but you just need to be shown how to uncover it.
This 6 week experience is for you if you want to discover your most precious dreams, shine a light on them and then live them!
For 6 weeks we are going to let go of the outside world - you will shift from your busy 'to do list' mind to your love based creative mind and will discover an inner world you never knew existed.
Bring freedom, fun and flow into your life
As you are guided to paint your mandala representing your universe with you at the centre, you will bring more FREEDOM, FUN and FLOW into your life.
You will take time to listen to that inner whisper calling you to sink into the joy of simply creating as you infuse your canvas with all your positive energy, hopes and dreams.
I can finally offer my most popular in-person experience online. To show you how to connect, create and paint your DREAMS. This process has proved so successful to so many people who listened to that small voice and followed their DREAMS through creativity.
The Painting Happiness Experience is for you if…
You know there is more to life than what you have now
You know that you have DREAMS inside excited to come out into the world
You have forgotten what it feels like to get messy for the FUN of it, and your inner child just wants to come out and PLAY with paint
You want an easy creative practice to bring more FREEDOM, FUN and FLOW into your life
You are being called to connect to your inner wisdom
You are excited and can't wait to get wildly creative
You are craving connection with other magical souls who are creating HAPPINESS in the world
LOOK at my Before & After Picture! WOW!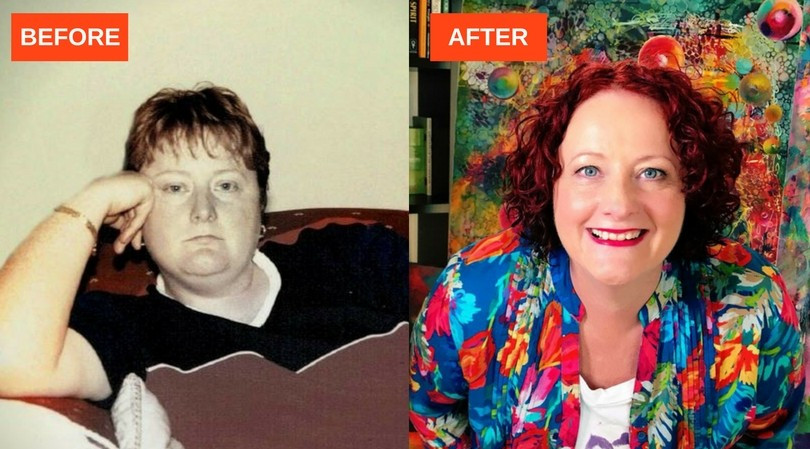 The Painting Happiness Experience is not for you if…

You've not got excited butterflies right now
You're perfectly happy living a small life instead of the life of your DREAMS
You're happy with life being serious instead of FUN
You feel that dreams are for other people
Truly creating happiness in all areas of your life starts with allowing yourself the time and space to uncover the dreams you have hidden inside. Imagine easily stepping into your dreams with a creative outlet to express what your heart is really wanting to say. Imagine playfully kicking perfectionism and comparison to the curb and being the YOU - you've always dreamed of.
This is what my process is truly about. It's about you and the canvas, loads of glorious colour, permission to PLAY and a whole lot of FUN supported by like-minded beginners.

The Happiness Guarantee
I know for sure this process works - so if you take part in all parts of the course and you don't see more FREEDOM, FUN or FLOW in your life I will refund your investment 100%
Painting Happiness online includes:
A private 1:1 session with me to guide your personal experience
4 x 1 live online group sessions where I guide you and support your dreams
6 weekly videos and pdfs where I coach you through my Painting Happiness process
Journal and colouring pack which I have handcrafted for this experience
Access to the 'Painting Happiness Online' Facebook group - priceless
Plus a side of Sunshine and Happiness and Community
The next online experience starts 4th May, 2018 (US time) 5th May, 2018 (AU/NZ time) - exact time to be confirmed to suit Asia Pacific, North America and European time zones. All live sessions will be recorded so you don't miss out.
Imagine spending 6 whole weeks of intuitive artful play, and uncovering your DREAMS. I am proof that the more creative you allow yourself to be, the more you can bring your dreams to life even when they feel too hard or out of reach. In this 6 week experience, you too will let go of your 'shoulds' and bring FREEDOM, FUN and FLOW into your life – yay!!
Frequently Asked Questions
How long do I have access to the course?
How does lifetime access sound? After enrolling, you have unlimited access to this course for as long as you like - across any and all devices you own.
When does the course start and finish?
Enroll any time through April. It is 6 weeks starting May 4th. Please sign up in April to ensure you are invited to all of the live group calls.
When are the live group calls and how do I access them?
There are 4 live group calls over the 6 weeks - calls are 5pm Pacific, 8pm Eastern, 10am Sydney , 12pm Auckland.. Welcome call week #1 - 4th May. Call end week #2 - 18th May...the other dates will be shared upon enrollment. Please note the are US dates (Southern hemisphere will be one day ahead) All calls will be via Zoom and the link will be supplied.
What happens if I miss any of the group calls?
The best way to experience this course is to attend the calls live. However I understand that life can get in the way, so all calls will be recorded and the link will be emailed and posted in our private FB group.
Do I get any 1-1 support from Angela?
To ensure you get the most from this experience you will have a free 30 minute 1-1 session with Angela via Zoom. The link to book your session will be supplied after registering.
Will I receive a materials list for the course?
A full materials list is supplied on enrolling for this experience.
Your Coach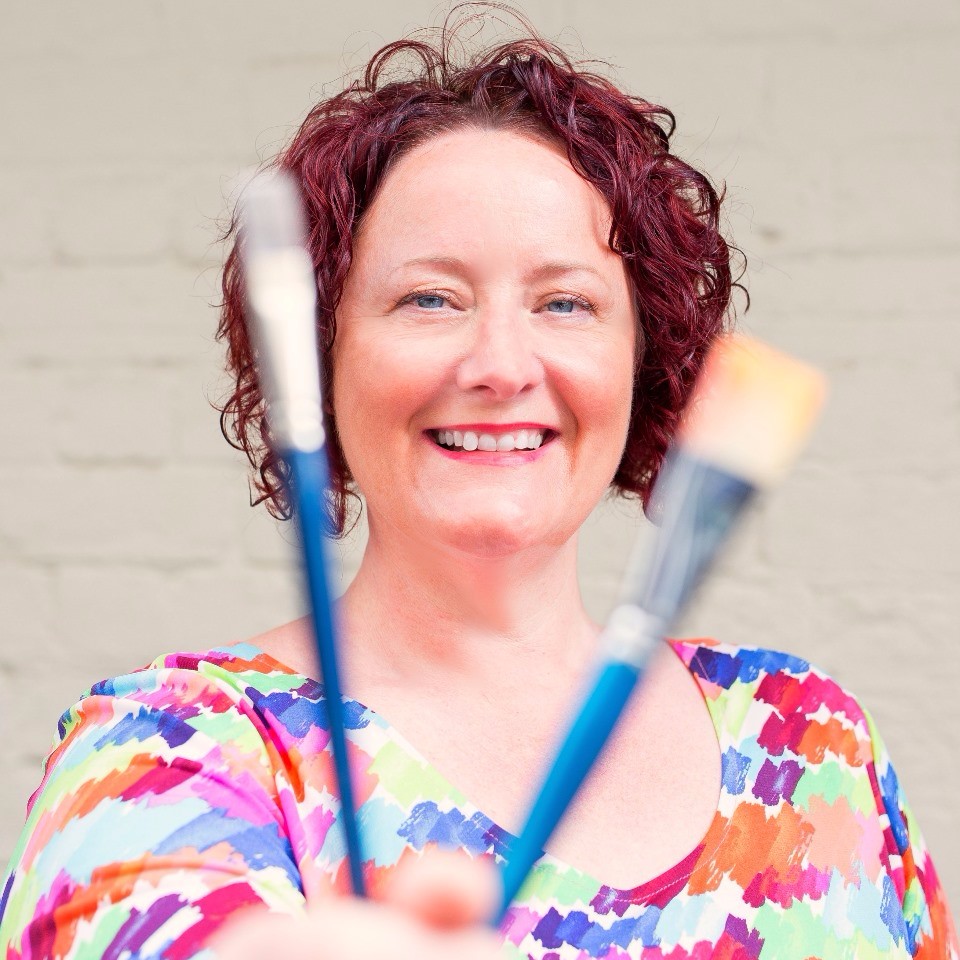 At 18 I started a corporate career, was married at 20 & spent the next 20 years working hard, being the perfect wife and wondering "What the heck happened to fun and curiosity?" I bought over a thousand dollars worth of self-help books and still wanted to scream 'WOULD THE REAL ANGELA PLEASE STAND UP!!" My world had turned from FULL COLOUR to grey and I had become wallpaper in my own life.
My marriage ended & I began travelling, finally landing in New Zealand. My journey was physical, mental, creative and spiritual. In 2012 I was incredibly blessed to find Whitney Freya, an amazing teacher who coached me to become 'Creatively Fit'.
Now I am doubly blessed to coach wonderful people like you to re-ignite your intuitive, creative self, back to LIVING LIFE IN FULL COLOUR. I guide you back to playing freely, having fun and being ok with making mistakes. To be confident, truly authentic and living in the knowledge that you will be loved for being who you are. So join me for the journey of your lifetime – the journey back to yourself. Welcome to LIVING LIFE IN COLOUR ®.
Course
Welcome to Painting Happiness!
Available in days
days after you enroll
Week #1
Available in days
days after you enroll
Week #2
Available in days
days after you enroll