Are You Ready to go Multi Dimensional?
Super Soul Flow is an 8-week Meditation Course that will guide you into a whole new perspective of WHO YOU TRULY ARE in this life.
Take Super Soul Flow any time and enjoy LIVE Group Calls on Sunday mornings once a month with Whitney Freya & special guests for the lifetime of this course--for sure through 2021!

**Watch the guided meditation from Whitney's April monthly call HERE.
First Lesson Free!
Scroll down to preview the #1 Lesson!
Whitney Freya's enthusiasm for your own MAGIC and POSSIBILITY is contagious. Join Whitney as she explores the Australia beach for the first time. Wait until you see how Mother Nature teaches along with her!!!
"Super Soul Flow is SO much more than a meditation. It is a tool for creating and living the life you desire. I worked on a few worries when I first began and it worked wonders. Now that I am practicing more and more, when a worry comes up I can tap into a "living meditation". No more worries! No more fear! I simply call up the aspect of me that I want to tap in to. The answers are all there waiting for me in every moment. My inner guide is ready for me to call on her and provide me with support every.single.day. I choose LOVE!

- Nadia Munarolo-Kurjata
Your Coach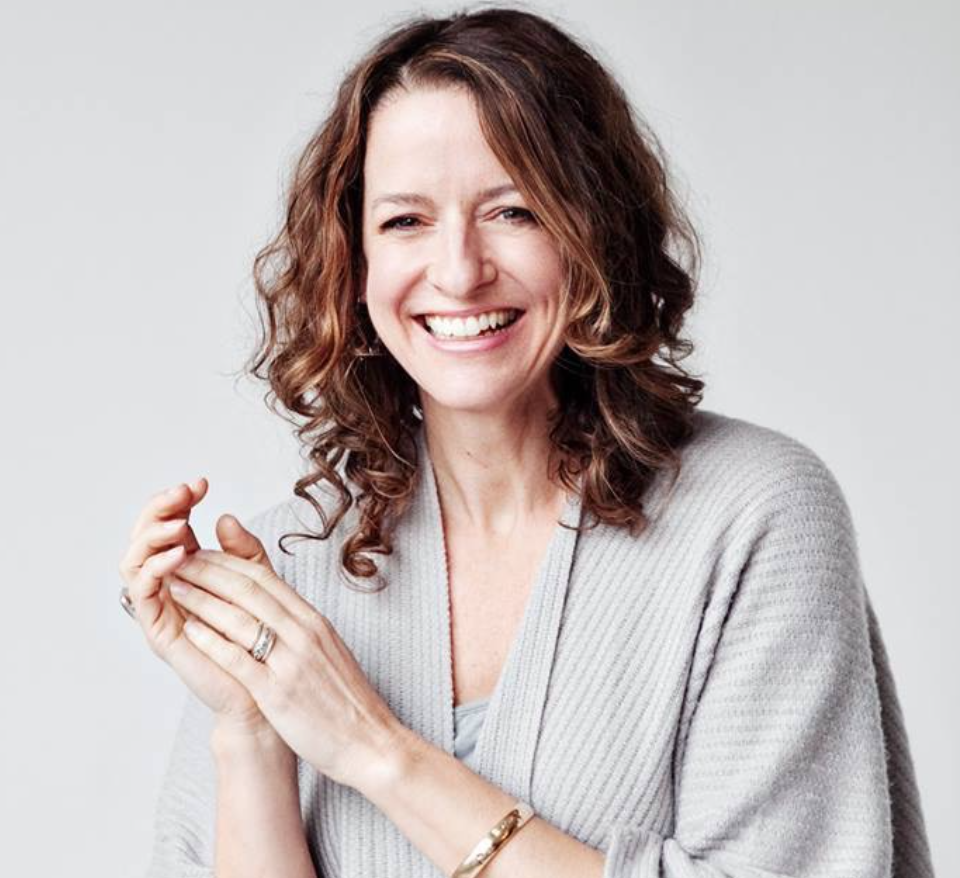 Whitney Freya is a published author, artist, entrepreneur & creative muse. Her latest book is Rise Above, Free Your Mind One Brush Stroke at a Time. It is an explosion of color, painting prompts and inspirational teaching for Life Artists! Her unique approach to personal creativity has garnered her international media attention, including CBS news & appearances alongside Dr. Wayne Dyer, Donna Eden & more. She leads her international team of Creatively Fit Coaches who share her passion for living life as art. Whitney Freya has taught at The Esalen Institute, around the world at creativity conferences, Burning Man, Awesomeness Fest, and at Agape Spiritual Center. A % of her biz proceeds goes to supporting five children at R.I.S.E. Orphanage in Puerto Vallarta, Mexico and two women through the Women for Women Foundation.

Whitney Freya is the creatress behind all the programs here on Teachable. She is supported in Vision Quest + Super Soul Flow by CCFC Master Coach Angela Murray. She devotes her 1-on-1 and personal attention to her Creatively Fit Coaches (in training) and her 1-on-1 clients. Be sure to check out her YOUtube channel as well.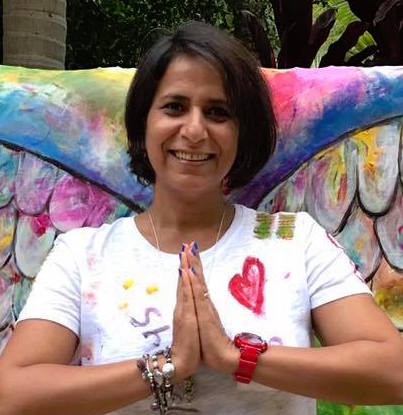 "Super Soul Flow has created a paradigm shift in my 'artist mentality'. I am moving beyond thresholds held by my fears and limiting beliefs. I have taken a big jump to live out a reality of being a Rainbow Warrior and create joy and authenticity in my life. Thank you Whitney Freya for this amazing journey- one of its kind and completely awesome!"
- Ella Thapar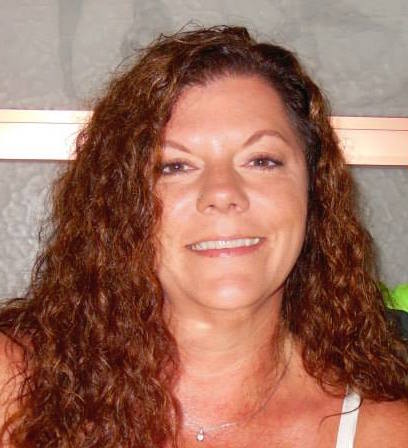 "Super Soul Flow provides a simple method to connect to all the answers we need to face any fear. Our answers are within us, and this easy to follow program brings the needed answers to the surface quickly. I have successfully removed several obstacles and shared this gift with other women seeking answers. Thank you Whitney Freya!"
- Karen Castilon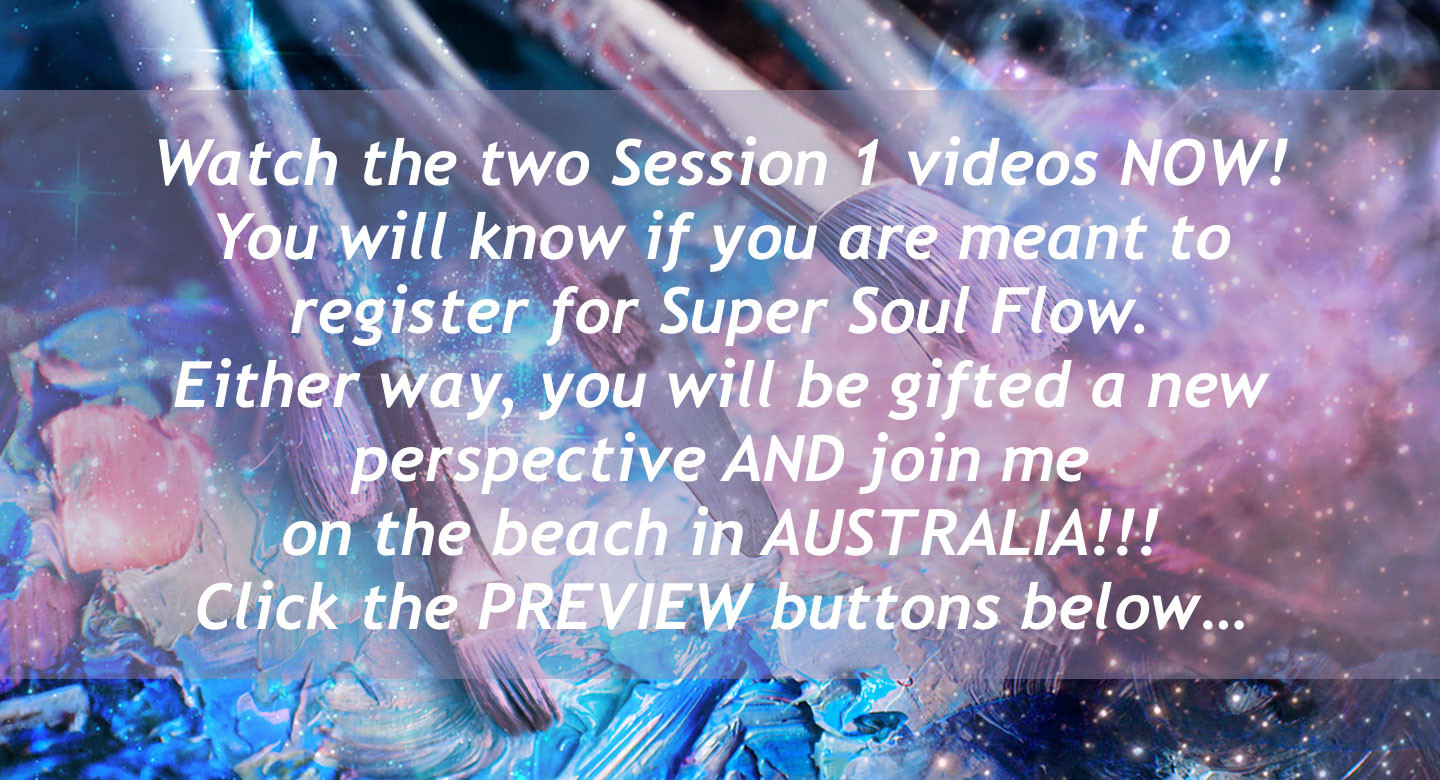 Course
Session 1 The INVITATION to CREATE!
Available in days
days after you enroll
Session 2 How to Access Multi-Dimensional YOU
Available in days
days after you enroll
Session 3 Opening to Your Infinite Possibilities
Available in days
days after you enroll
Frequently Asked Questions
When does the course start and finish?
The course starts now and never ends! It is a completely self-paced online course - you decide when you start and when you finish. And as soon as you register, you can join us once a month on a Sunday morning for our LIVE Super Soul Flow gatherings--forever!!!
How long do I have access to the course?
How does lifetime access sound? After enrolling, you have unlimited access to this course for as long as you like - across any and all devices you own. And you can join the monthly LIVE Group Calls on Sunday morning for the next couple of years--as long as we are gathering on Sunday mornings once per month, you can join in! Be sure to watch the Lesson ONE videos so you KNOW that this is for you! (Watch Lesson ONE from the preview section below.)
What if I am unhappy with the course?
We would never want you to be unhappy! If you are unsatisfied with your purchase, contact us in the first 30 days and we will give you a full refund.
After each guided meditation (one in each session!!!), you are invited to paint the images, colors or symbols that you were given during the meditations on your "wing canvas."
This painting below is the early layers of Creatively Fit Coach Antonella Bargione's wing canvas...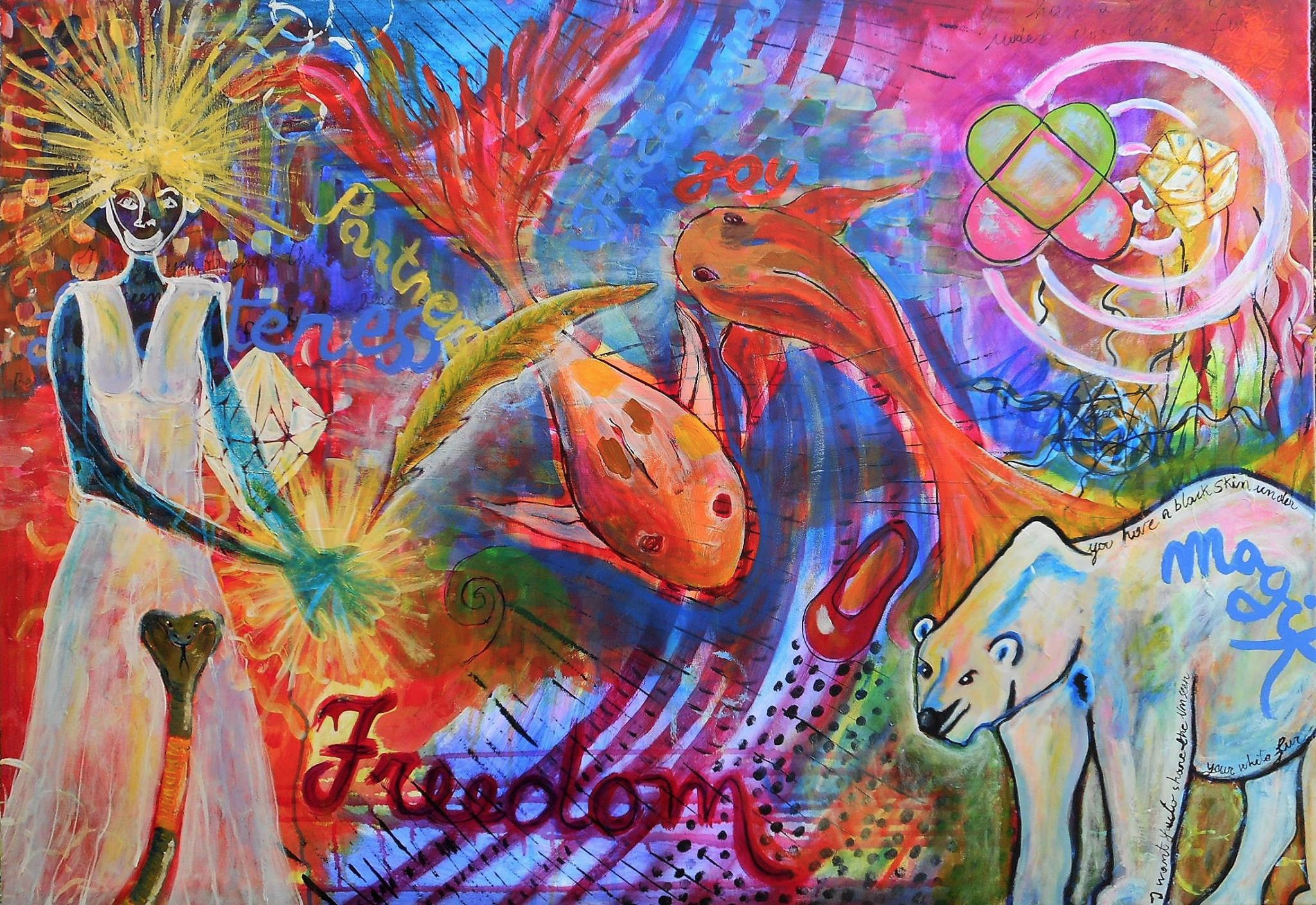 This is an example of an art journal entry from Session 1 by Creatively Fit Coach Tiffiny Lilley...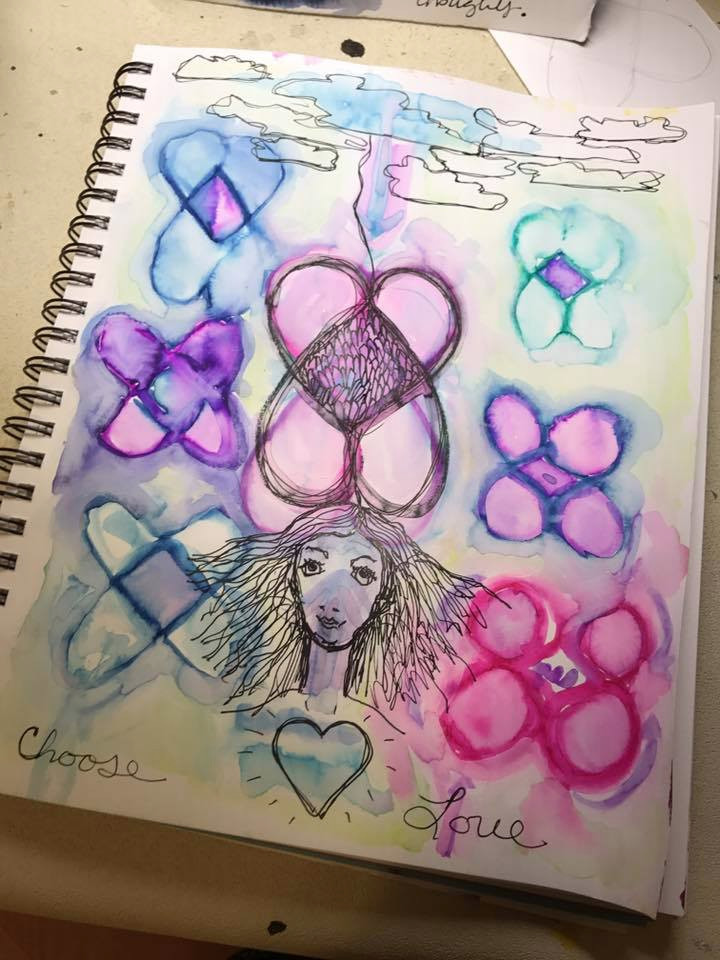 You can participate in this Session 1 right NOW! Click the PREVIEW buttons in the curriculum section ABOVE.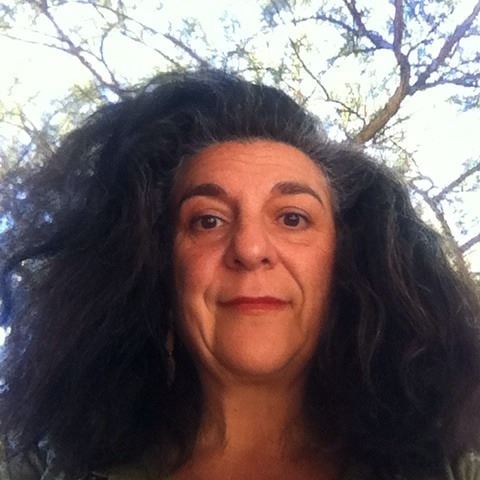 "Super Soul Flow is all about living the freedom of choosing differently at any given moment. Am I choosing now Love or ... Fear? I learnt to make space so that I can see the bigger picture even when I 'believe' I am entangled into difficult choices. This program brought me to tap into my own intuition and to fully TRUST my own answers in such a simple and yet deep way. The more I do, the more simple it becomes... a living meditation. Thank you Whitney for being a gift to the world."
- Antonella Bargione, AntonellaBargione.com
"This Meditation Course is nothing less than pure magic. Super Soul Flow is intended for YOU if you are excited and ready to lead yourself and those around you over the bridge from fear to love. The call is nothing less than to bring your own personal piece of heaven down into your space on earth. Are you ready to live FIRST as an Infinite Being and SECOND as the "You" as you have been known up until now? This is the Super Soul Flow invitation. I believe our ability to fully integrate our infinite, multi-dimensional nature was not fully available until NOW. This Super Soul Flow process that I have magically received is ONE sure way for you to remember and embody the TRUTH of who you really are."


At the end of your Super Soul Flow Meditation Course, you get your WINGS!
You paint your angel wings over the layers of colorful musings from each guided meditation!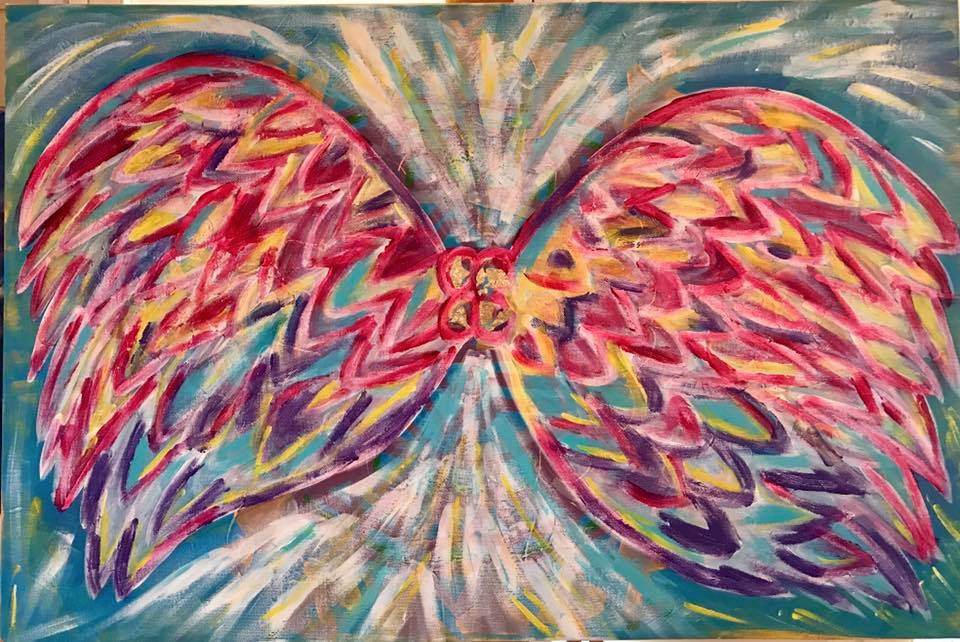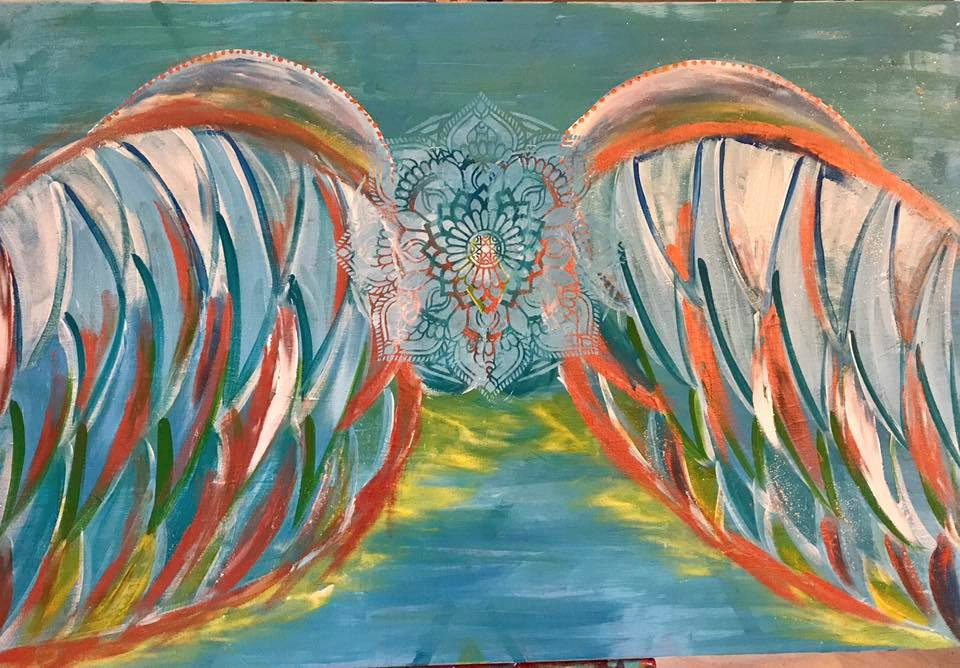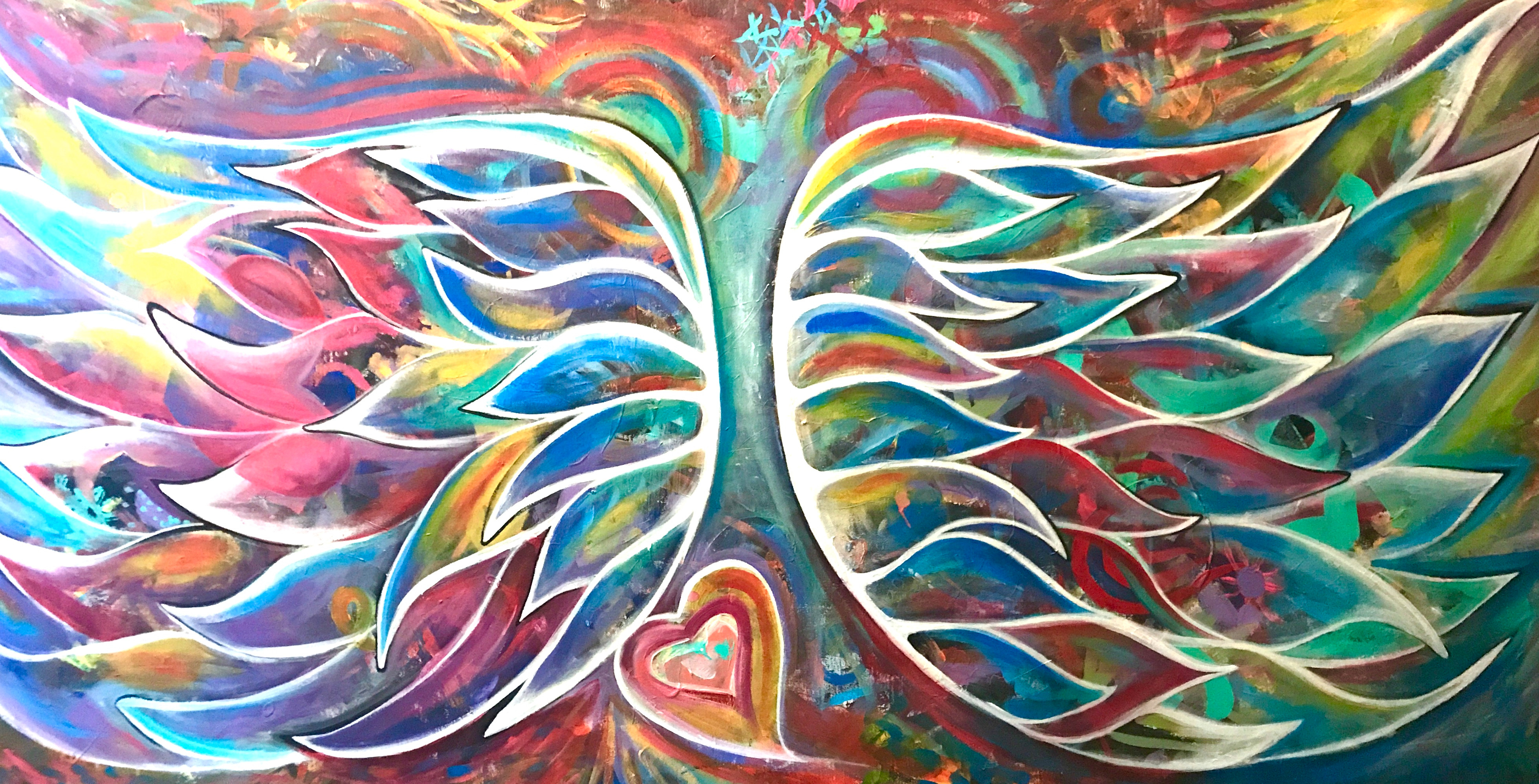 We so look forward to sharing the flow with you....