Are you feeling called to grow your business?

…to show up bigger?
…to reach a greater audience?
…to earn a bigger income?
…to step into your fullest, most authentic, power?
…to serve on a more meaningful level?
…to fully realize YOU & your business at its fullest potential?
If so, the time is NOW!
It's time for women to lead… TOGETHER.
…for women to take back our power & wisdom.
…for women to devote ourselves to nurturing & sharing our gifts abundantly.
…for women to manifest such abundance that we are able to share that abundance

in ways that are supportive and sustainable for the greater good.
…for women to come together to create a powerful vortex of business success
that is fueled by love, passion, compassion, and courage.
...for women to share their wisdom, practices, processes... in a way that can exponentially
reach & serve more people, more souls.
.
.
.
.
.
.
.
.
.
.
.
.
.
.
.
WHAT HAPPENS EACH MONTH IN THE COLLECTIVE?
~We hold two Zooms each month (all recorded) for NETWORKING, BIZ TRAINING, & EMPOWERMENT exercises & strategies.
~NEW content each month that reflects the three elements above.
~Timely business marketing and business growth information, templates, prompts, etc.
~Empowerment is very much a reflection of mindset. This is usually what sets apart women who are fulfilling their visions or not.
~Accountability is HUGE. When you know you want to show up at the Zoom celebrating or asking for feedback, input, etc. you GET MORE DONE. We all get to know each other and are sources of encouragement & support.
~Weekly heART Seat. YOU will be featured twice a year at the minimum and WSC members will share your offer, your website, program, product... links. We all help each other grow our businesses.
~Our foundational principle is that you get out of WSC what you put into it. It is a COLLECTIVE. Each month there is a specific space (in the course and always in the FB group) where you can ask others to share something of yours on social media, give feedback on a web page, program description, coaching package, etc. Likely, this collective has MANY of your "ideal clients." Log in once a month to see you YOU can support and then get excited to RECEIVE!

For me, my business has always felt like a calling AND it has been FUN!
It is my soul's purpose for being on this planet right now.
And now I am being called to serve YOU in a whole new way.
WHAT ABOUT YOU?
Are you being called to grow & expand so that you can serve, inspire, heal... MORE of our human family?
Have you felt any of these emotions lately?
Confused
Overwhelmed
Alone
Apathetic
Frustrated
Scattered???
The entrepreneurial path, no matter where you are, is not simple. And the "canvas" on which we can create these days is MASSIVE. And EVERYONE, business coaches, business courses, social media experts, etc. ALL have different opinions and recommendations.
How to sort through it all!?
How to reach more people?
How to source more hearts & minds to help you to clarify your message, and increase sales...?
You circle up with other women just like you.
You join the Women's Synergy Collective Membership.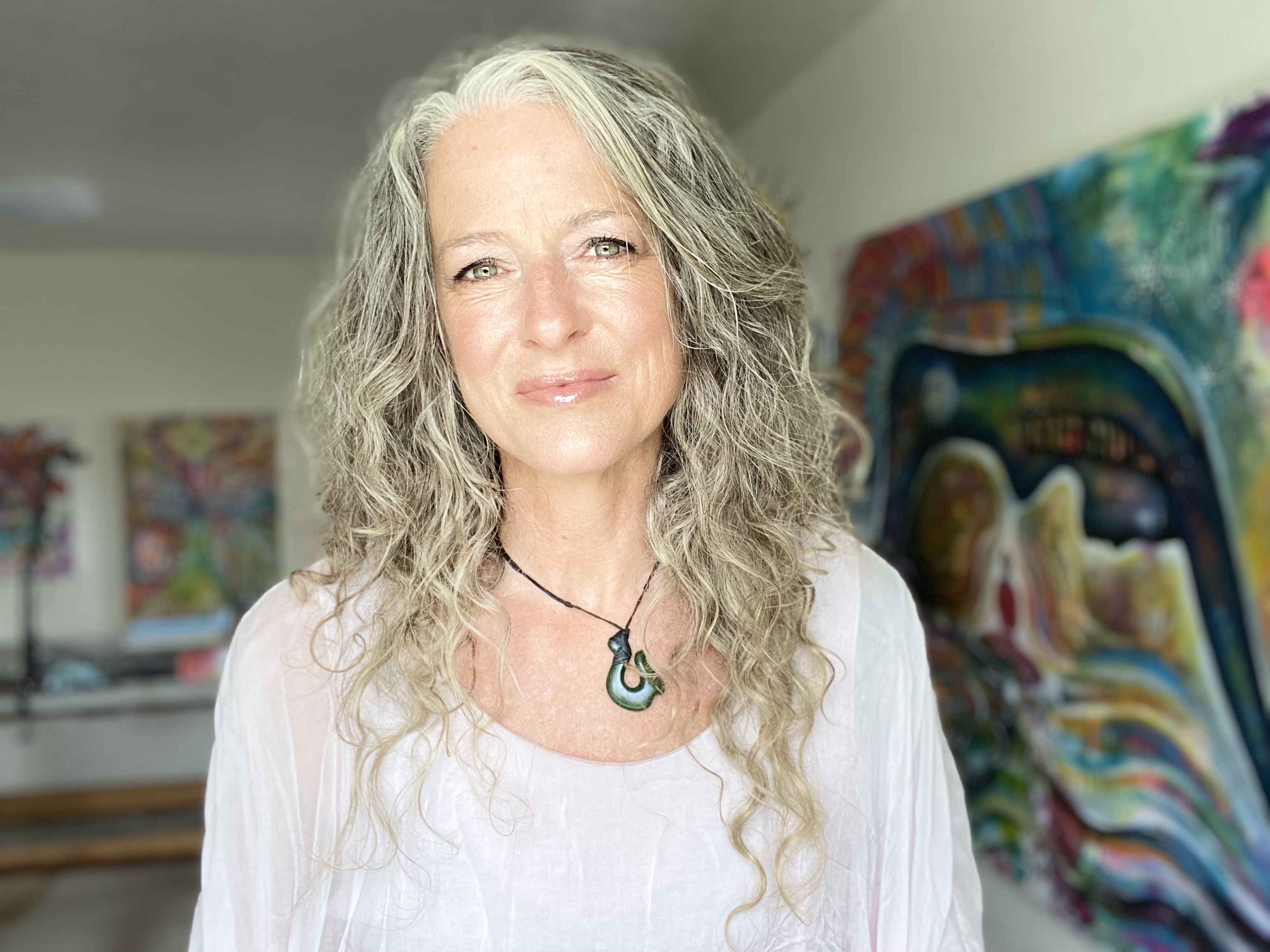 When I left my marriage in 2012, I was committed to making my living from my business, which up until then did not need to support me financially.

From 2012 to 2014, I made some simple, yet powerful shifts in my thinking around my business,

and took some gutsy action that made my business growth non-negotiable.
One of the BIGGEST factors was that I did all this surrounded by a community of (mostly) women, who all wanted to support, heal and inspire others with their business.
NOW, Women's Synergy Collective is the 2023 Expression of this incredible truth.
TOGETHER WE RISE!

When you join the Women's Synergy Collective, you link arms with a community of women committed to their own AND your personal success.
We understand that we can rise, achieve, innovate and express louder, stronger and with greater authenticity when we are CHEERING each other ON.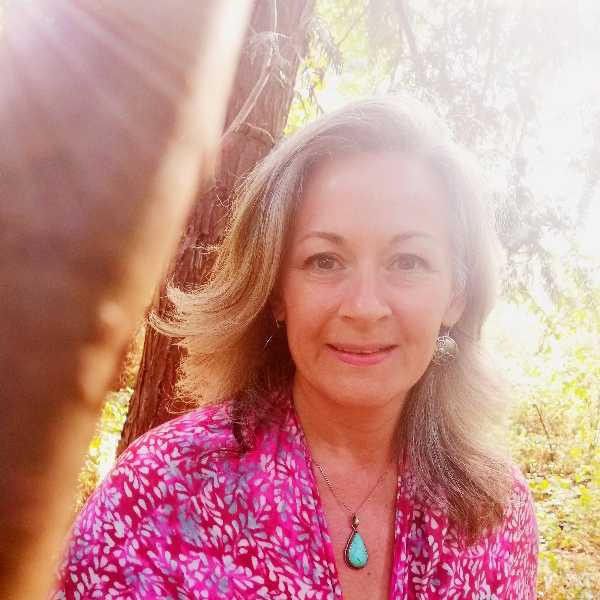 "Learning with Whitney Freya has been a wonderful experience that has allowed me to develop my business in a way that is authentic to me. Whitney includes powerful creative practices within the education she offers. Being able to remain true to my heart, my values, and my energy, gave me the opportunity to enjoy the entire process!"
Women's Synergy Collective is committed to two principles of expressing oneself through a business:
#1 Business growth does not happen without personal growth.
Our business can't be POWER-full if we are not emPOWERED.
#2 Networking, masterminds, & SYNERGY (working together) are how we, as women, create abundance with the MOST grace & ease.
We love to nurture other's dreams; sometimes that comes even more naturally. In Women's Synergy Collective each woman gets to RECEIVE from the entire collective at least twice a year. And ALL year, members of the Women's Synergy Collective show up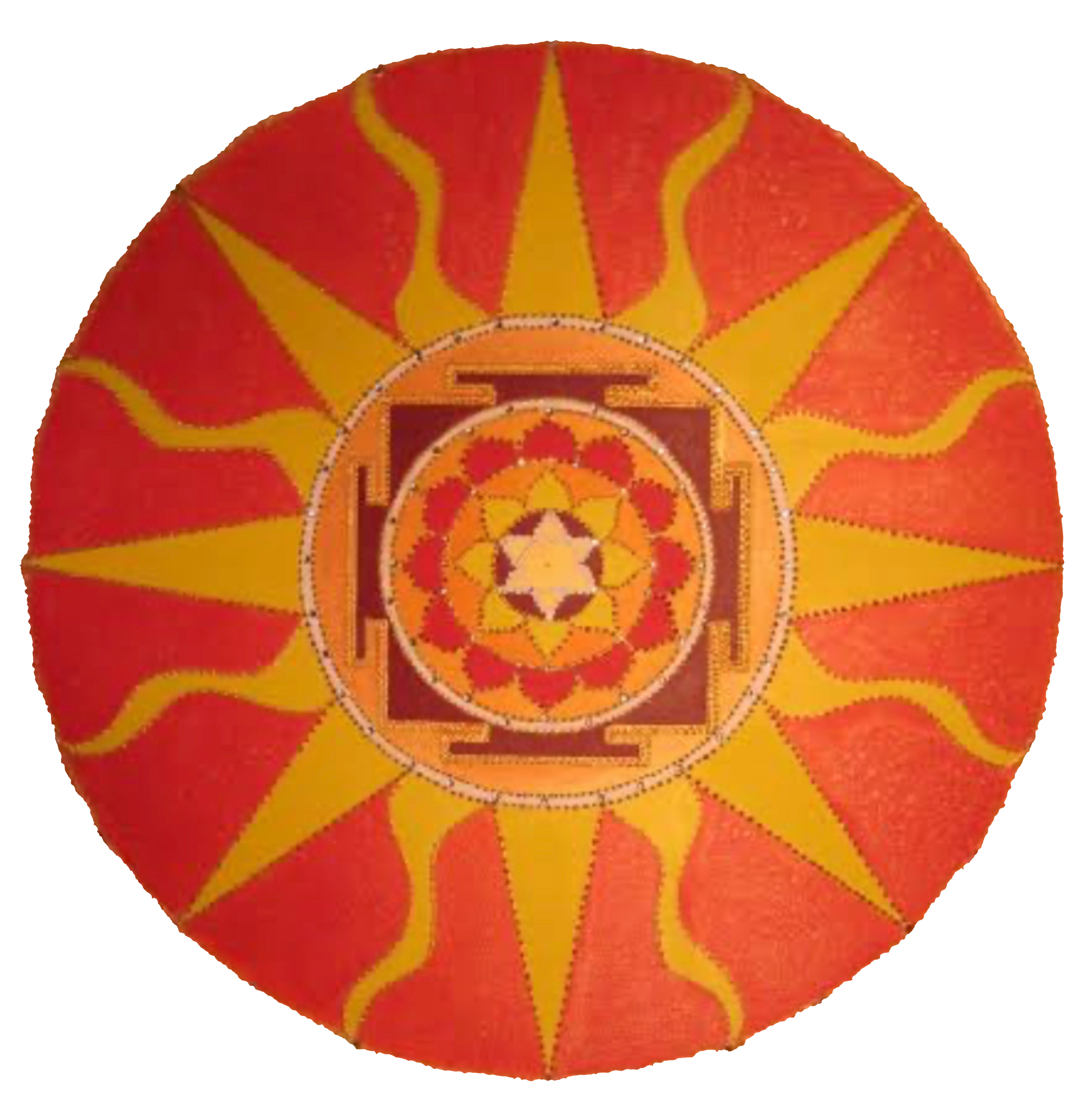 The SACRED SYMBOL that is serving as a portal for all of us right now is the SUN YANTRA
This symbol encourages you to SHINE your LIGHT.
It illuminates your personal power, the gifts you are here to share — gifts ONLY you can share.
There are "Eight Rays" in your Synergy Sun Yantra that are integral to your journey…

Together, we focus on our power, rather than our weakness.

Together, we celebrate ALL the ways YOU can do YOU & truly embody your message, your passion.

Together, you remember how to consciously, intentionally create your most abundant business expression.

Together, we illuminate & celebrate YOUR STORY, your life journey, that is the true source of your deepest knowing.

Together, you learn from each other all the ways you are a part of our collective healing.

Together, we celebrate as you remember how to source the highest evolution of your professional life from intuition & inspiration. Logic's role find its rightful place as support for your ah-hah's.

Together, we honor the flow that wants to happen more & more between giving & receiving. Together, we also support an entire community in the La Guajira Region of Colombia!

Together, you remember that sharing your business with the world is about making new friends & educating them around your passion. And within the collective, we share each other's offerings & help to grow our audience!

Each month Women's Synergy Collective Members will…
… go deeper into your heart, what makes you uniquely you and the intention behind your professional creations.
…step into greater levels of personal empowerment through a monthly theme (each monthly theme will be inspired by that month's unique astrology and how it relates to empowerment through the lens of other self-awareness tools.)
… network with other Women's Synergy Members.
… mastermind-style support and promote the featured woman of the week. This is a really exciting and New Paradigm way of growth.
… be able to attend one or both networking Zooms, with the opportunity to present, share, ask… yourself to the group. TWO Zooms a month included. We meet each month on the 13th and the 27th at different times each month to make them accessible to everyone!
WE WANT YOU TO SEE RESULTS!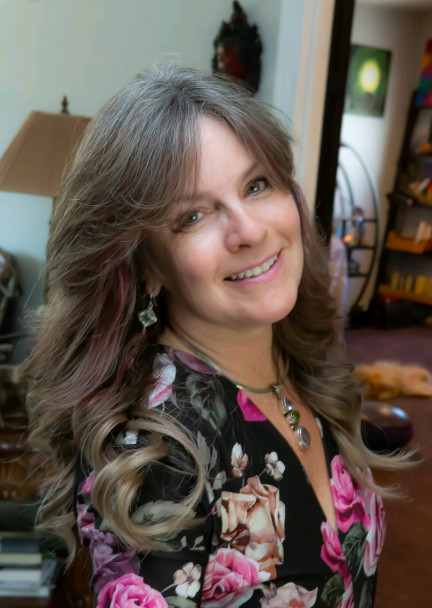 "I was looking to expand my business in ways that are in alignment with my spiritual work and was drawn to seek out Whitney as a mentor. She is a delight and a wonderful business coach. She approaches all that she does with integrity, joyfulness and wisdom. Her insights and suggestions have really boosted my online approach with down-to-earth advice and consistent support. Whitney joins you where you are with encouragement and authenticity. I highly recommend working with her."
Not only are you going to receive…



New tools for marketing, planning structuring…
YOU are going to be the recipient of the entire collective!
At least twice a year, YOU will be the recipient of the collective heart and mind. When you are in the "heART Seat" (think "hot seat" or "center stage"), you get to share your offerings, your links, your questions…
AND THE ENTIRE COLLECTIVE…
…will share your offerings with their audiences,
…will offer you their insight, visions for your expansion and abundance,
…will invite you to connect in ways that dramatically increases your reach.
And when you are NOT in the heART Space, you are receiving the same guidance WHILE doing what we all love to do, support & nurture others!
Business can be so me-me-me…
And I think that is what turns a lot of women off.
We want to be part of a community, a team, a collective.
We want to support others.
We know it is easier to SPOTLIGHT others than ourselves.
SO LET'S CAPITALIZE ON THAT!
Let's be authentic in every layer of our business! TOGETHER!
I have spent SO much money along these lines, in ways that ultimately bogged me down with more and more to do myself.
I spent $37k on a sort of business collective that met in person 4 times a year (plus I had to travel, pay for meals and hotels). Each time I left overwhelmed and frustrated because I had no money left to implement the new ideas.
There are programs that charge $10k just to learn one aspect of business (like retreats, online programs…)
There are plenty of business coaches that charge $10-20k to plug you into their template and hold you accountable.
Women's Synergy Collective Members experience RESULTS because of our unique NETWORKING model AND our awareness of the magic of YOU.



What lights YOU up.
How do YOU love to show up, to do business.
It is an inside out job.
We go to the heART of where your business is sourced.

And if you feel like you don't know who YOU really are. If YOU have been helping, supporting others, chasing, comparing, wishing… for so long. Welcome home! We got you.

TOGETHER WE RISE.

You join Women's Synergy Collective for just $77/month.

You can cancel anytime.
And there are levels. We are ready for you when you are ready to take your business to the next level. WE ALL START HERE.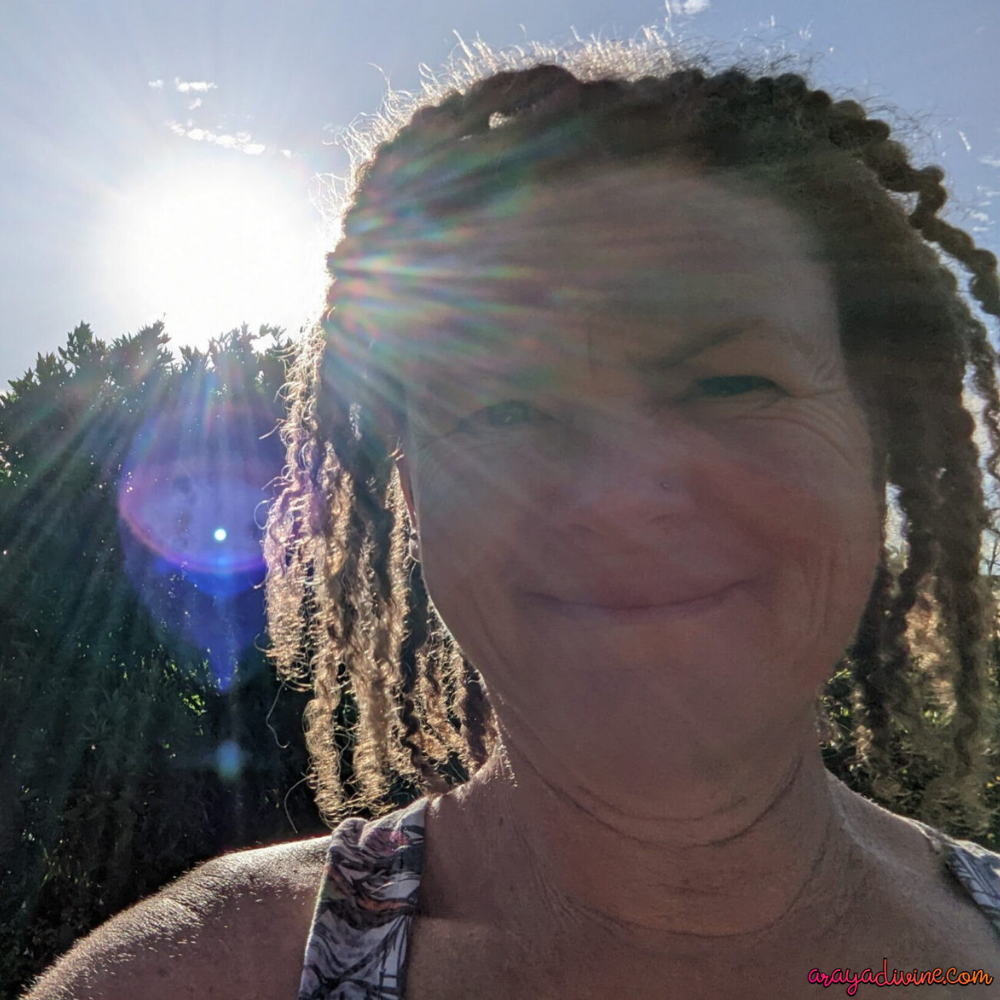 "Amazing... Magical... Inspiring... Fun-Loving... Kind... These are just a few of the abundance of words that spring forth when asked to describe Whitney Freya. I am Grateful every day that Our World is Full of Amazing Generous Creative Women like Whitney who are dedicated to strengthening and helping one another to Be more fully Alive in all aspects of Life including Our Businesses. When Whitney pops up in your Life with an opportunity to work with her that lines up with where your heart is leading you... Don't hesitate... Jump in and give yourself the gift of receiving her support. You will be forever grateful."
JOIN TODAY for just $77!
If you don't make an extra $77 in sales because of this collective… well, that would be hard to do.
This is your VERY NEXT STEP to letting the Universe know. I AM READY!
Maybe you are...
...writing a book (or looking to publish),
...looking to sell more of your ART,
...wanting help & support to figure out (I mean REMEMBER) the business you want to start,
...interested in receiving feedback for your new product / coaching package / online program / retreat... and would love a group of women to share their ideas, feedback and / or suggestions,
...committed to growing your audience & would enjoy weekly social media sharing prompts AND a collective of women to share your website, freebie, Etsy Shop, links, etc.,
...overwhelmed with all the different advice coming from all angles, while feeling alone & like you don't have the resources to get the help you desire,
...looking for something new & different so you can get new & different results!
And you are CURIOUS about how being a force of support & expansion for the other members of the Collective can boomerang back to receiving support & expansion for yourself.
It's a win-win-win…
JOIN US NOW!
Let's do this! Boom!

P.S. When you join now you get instant access to these bonuses that you can download instantly and keep for yourself regardless of you membership.
Branding Templates
Customer journey templates to map out your customers movement through your program, including a freebie, low ticket and higher ticket programs.
How to start working through a social media template of what and when to post.
Your Coach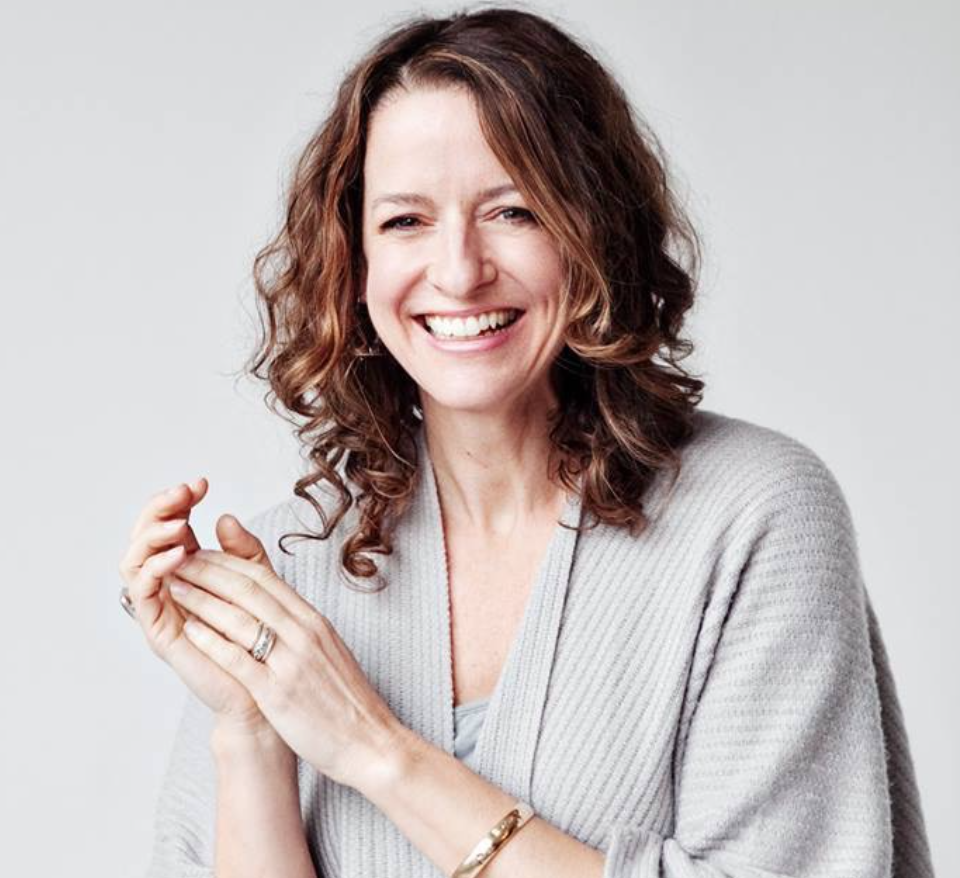 Whitney Freya is a published author, artist, entrepreneur & creative muse. Her latest book is Rise Above, Free Your Mind One Brush Stroke at a Time. It is an explosion of color, painting prompts and inspirational teaching for Life Artists! Her unique approach to personal creativity has garnered her international media attention, including CBS news & appearances alongside Dr. Wayne Dyer, Donna Eden & more. She leads her international team of Creatively Fit Coaches who share her passion for living life as art. Whitney Freya has taught at The Esalen Institute, around the world at creativity conferences, Burning Man, Awesomeness Fest, and at Agape Spiritual Center. A % of her biz proceeds goes to supporting five children at R.I.S.E. Orphanage in Puerto Vallarta, Mexico and two women through the Women for Women Foundation.

Whitney Freya is the creatress behind all the programs here on Teachable. She is supported in Vision Quest + Super Soul Flow by CCFC Master Coach Angela Murray. She devotes her 1-on-1 and personal attention to her Creatively Fit Coaches (in training) and her 1-on-1 clients. Be sure to check out her YOUtube channel as well.