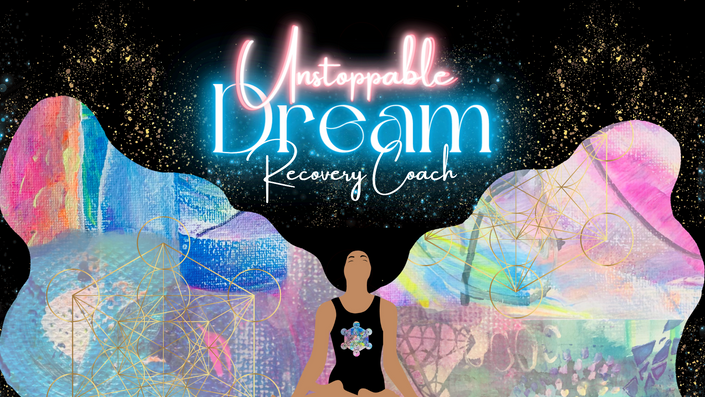 Watch this video first.
See where we received the guidance for this coaching training. And scroll down to find current Circles that you can join now.
Since February 2020, women have circled up in I AM the Unstoppable Dream for Women in Recovery to transmute their underworld experiences (whether characterized by alcohol, drugs, divorce, etc.) with radical "success."
The divergence from the "normal" has been our unwavering belief in the inherent level of mastery involved at a Soul Level on this journey. After 25 years of working with women in recovery, Tammy Roth knows that women in recovery tend to be HIGHLY creative and HIGHLY attuned. Their natural essence is one of a trailblazer, a non-conformist, a wayshower, an intuitive, a healer... as such, that essence was not received with love and encouragement by the people and institutions that characterize our modern, western world. This vibrational pattern, not able to resonate with the surrounding energies, sought escape and ways to numb the trauma of not belonging.
The other unwavering belief is that we are here to transcend "victim consciousness" in this story. As women who are here to BE and CREATE the change we desire in the world, our underworld experience served as a powerful initiation SO THAT we could emerge right now with potent wisdom, compassion and a newly sourced self-love that can't help but be transformative.
Now we are opening up the circle to certify
Unstoppable Dream Recovery Coaches.
Next Training Begins January 15th, 2024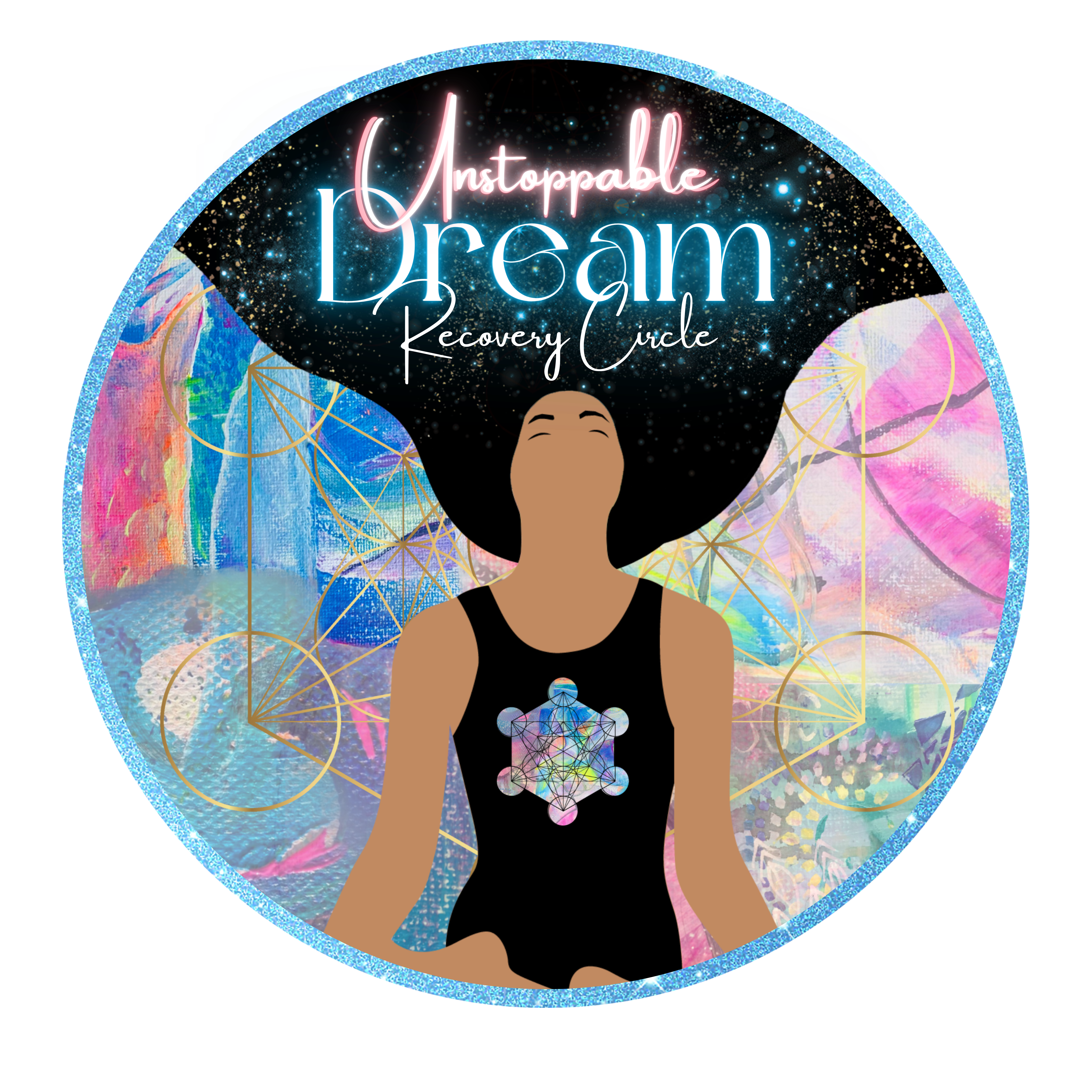 New Circles are starting each month.
Get to know the current community of Unstoppable Dream Recovery Coaches who are just launching their Circles... just click their name to learn more. If you are considering the training, we highly recommend joining a circle first to get to know the process and meet other UDRC!
Janice Gallant is in Canada in Central Time Zone.
Kathy Greene is in Oregon in Pacific Time Zone.
MaryBeth Murphy is in Maine in East Coast Time Zone.
Betty is in Tennessee in Central Time Zone.
Aimeth Aguilar Aguilar is in Panama & leads Circles in Spanish!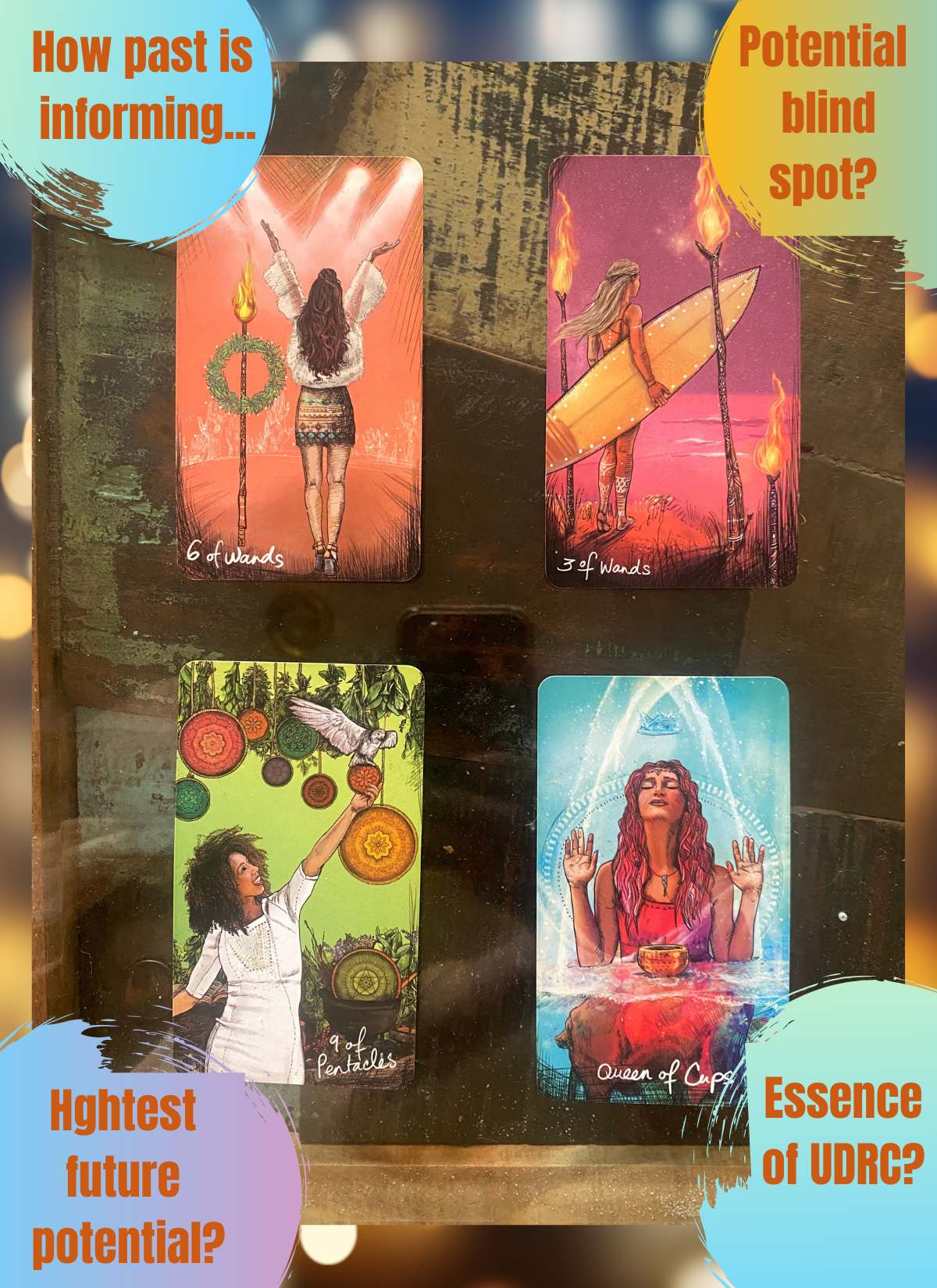 This is the card spread we pulled for this training. We feel the support coming from all sides, dimensions, realities...

This is a sort of "Mystery School" for women in recovery who have always, or find themselves now leaning into, all that is possible. We are harnessing the Quantum Field, sacred geometry, the energy and archetypes of the Sacred Feminine and her inspired creativity, along with the Unstoppable Dream Blueprint to empower women around the world through online weekly circles and supplemental recovery experiences such as yoga, astrology, intuitive painting, & much more. Truly the possibilities are endless for Unstoppable Dream Recovery Coaches.
In the I AM the Unstoppable Dream for Women in Recovery online course...
Women took a deep dive into who they are as an Infinite Being and learned how to integrate all the magic & mystery in order to manifest a life that feels like a dream come true!
They released the ties to addictive energetic patterns which blocked them from the truth of who they are on a soul level.
They stepped into a pattern that reminded them that they are meant to live life in a co-creative relationship with the Infinite, the Universe, the field of pure possibility. Addictive and low vibrational patterns create blocks to co-creating. This process gives you tools to recognize and transmute the blocks.
Understand that when they choose to live from the perspective of a human being who has a spiritual life, we are depriving ourselves of personal power, power sourced from our Infinite Self. To step into your fullest, most authentic expression we want to inhabit fully the imaginal realm and allow it to flow through us into this physical reality. We believe we are ALL Infinite beings, first, who are having a human experience.
It has proven to be a journey into a new level of personal coherence: where your thoughts, words, ideas, actions and dreams are in alignment with all that is available to You.
More women deserve to be surrounded by this supportive, respectful, inspired collective. That is why we desire YOU.
This *Unstoppable Dream Recovery Coach Training is for you...
If you feel called to help usher in a new paradigm in recovery. This is front line work, inspired by a deep reverence for the Sacred Feminine within each of us.
If you are interested in a holistic approach to recovery. This is an experiential and multi-dimensional journey.
If you are willing to see this descent into the underworld as alchemy, rather than pathology.
If you are called to empower the Sacred Feminine right now.
If you view recovery as a portal into raising the feminine frequency on our planet at this time.
If you desire to join a COLLECTIVE of coaches who work together as a CONSTELLATION to mutually support each other's personal and professional expansion.
If you are comfortable pioneering a brand new field of recovery and anchoring in next level philosophies around recovery.
If you are ready to approach recovery from the energy of love and life, rather than fear and scarcity.
If you like the idea of being provided with structure, community and collaboration for your future business.
"There is nothing stronger than a broken woman who has rebuilt (recreated) herself."
~Hannah Gadsby
This Unstoppable Dream Recovery Coach Training is NOT for you...
If you are attached to the old story of recovery as a disorder, being pathologized...
If you are not attracted to the mystical, the unknown and the reclamation of the Sacred Feminine.
If you are unwilling to be in the liminal space of a new recovery paradigm being created.
If you believe recovery is limited to underworld experiences characterized only by drugs and alcohol.
Included in the Training
Bi-monthly Group Training Calls with Tammy Roth which occur on the 2nd & 4th Tuesday of each month at 4PM Pacific/5PM Mountain/6PM Central/7PM Eastern
Lifetime access to online training content.
"Business in a Box" style structure for your Unstoppable Dream Recovery Coach Business.
"Business in a Box" includes online content (you will add to your own *Teachable platform) for your clients, weekly group call script & outlines (every group in this "constellation" will be exploring the same topics each week), graphics, marketing materials, etc. You will be able to begin leading your own groups at a subscription price (charging clients $88 per month) as soon as you complete the certification requirements.
A co-creative template that allows cross-pollination of online programs amongst UDRC (so juicy and more will be revealed in the training)
Open Studio calls to nurture your Creative Practice.
A brand NEW creative practice called Constellation Cards that will be another golden thread throughout the Unstoppable Dream Recovery model.
The "energy exchange" or fee for this 7-month course is $3333.
Schedule a time to speak with Tammy Roth before enrolling
Email Tammy to Schedule
Everything is energy. And everything is energy BEFORE it condenses into matter. You can choose to create the energy that IS YOU from the inside out. When you do, you become the sole creator of your experience. With the new awareness you will gain in this course, you will be even more empowered to create your life experience YOUR WAY.
WHO IS THIS RECOVERY PARADIGM for? This approach will work in tandem with other paths of recovery as well as a stand alone process. This is for the woman who already has a solid recovery program and wants to expand her life to the next level. This is also for the woman who doesn't have a recovery program. You will connect with your infinite self, as well as become a part of a community of other women reclaiming their inherent birthright as infinitely creative beings.
The Unstoppable Dream Recovery Journey is HIGHLY Experiential
You will paint a mandala painting layered with your intentions for all the ways you will awaken and empower the Sacred Feminine and your Unstoppable Dreams!

Here are some examples of mandalas created by participants in the *I AM the Unstoppable Dream course...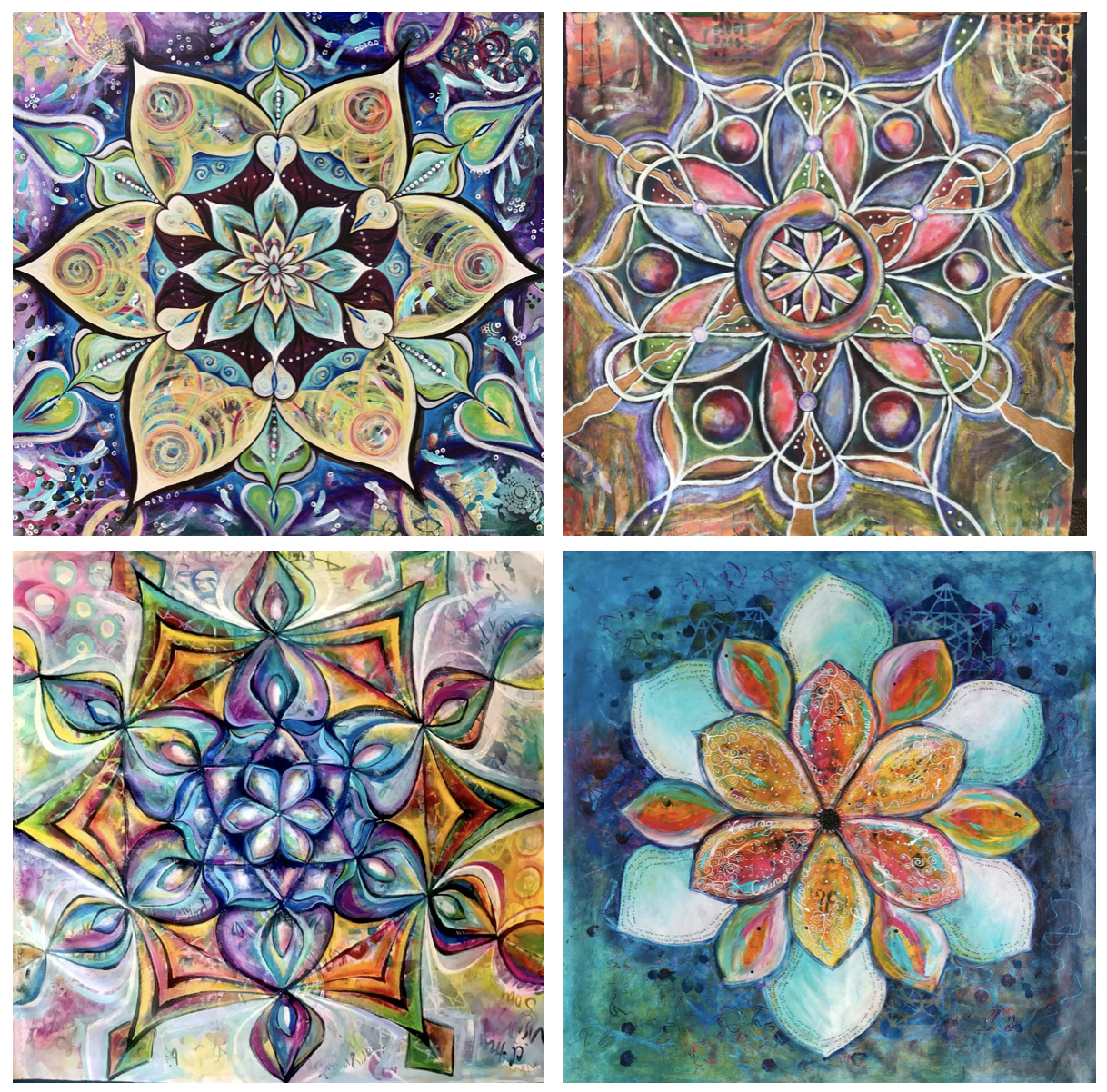 Artists: Kim Sales, Antonella Bargione, Whitney Freya, Angela Murray (clockwise, starting from top left).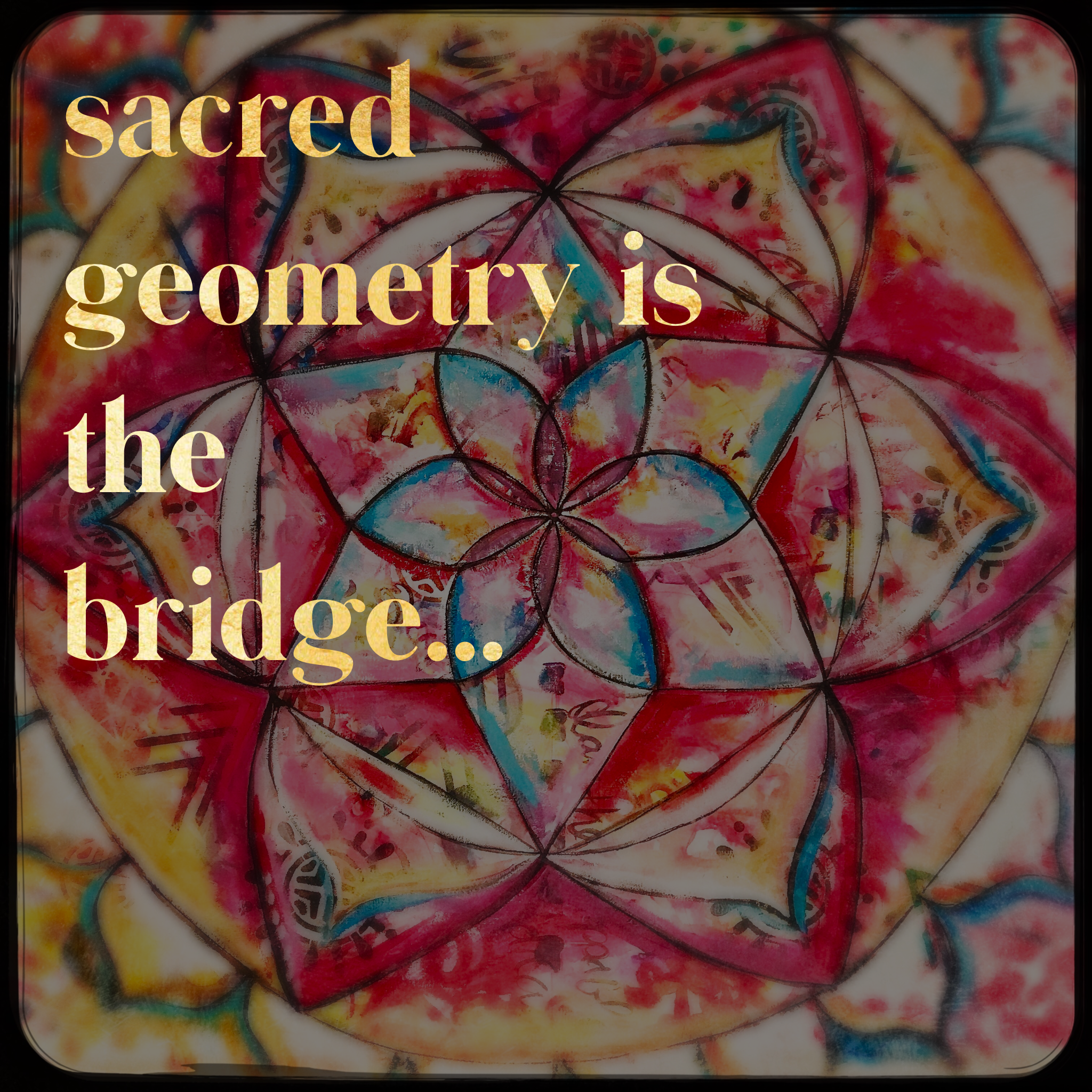 The detail and magic of the sacred geometry we are engaging at all levels of this course, merged with the alchemical nature of the blank canvas, the book 30 Days to Unstoppable, color and form, create a portal. You will paint a mandala of epic proportions that will transport you to your UNSTOPPABLE YOU!
Your Coach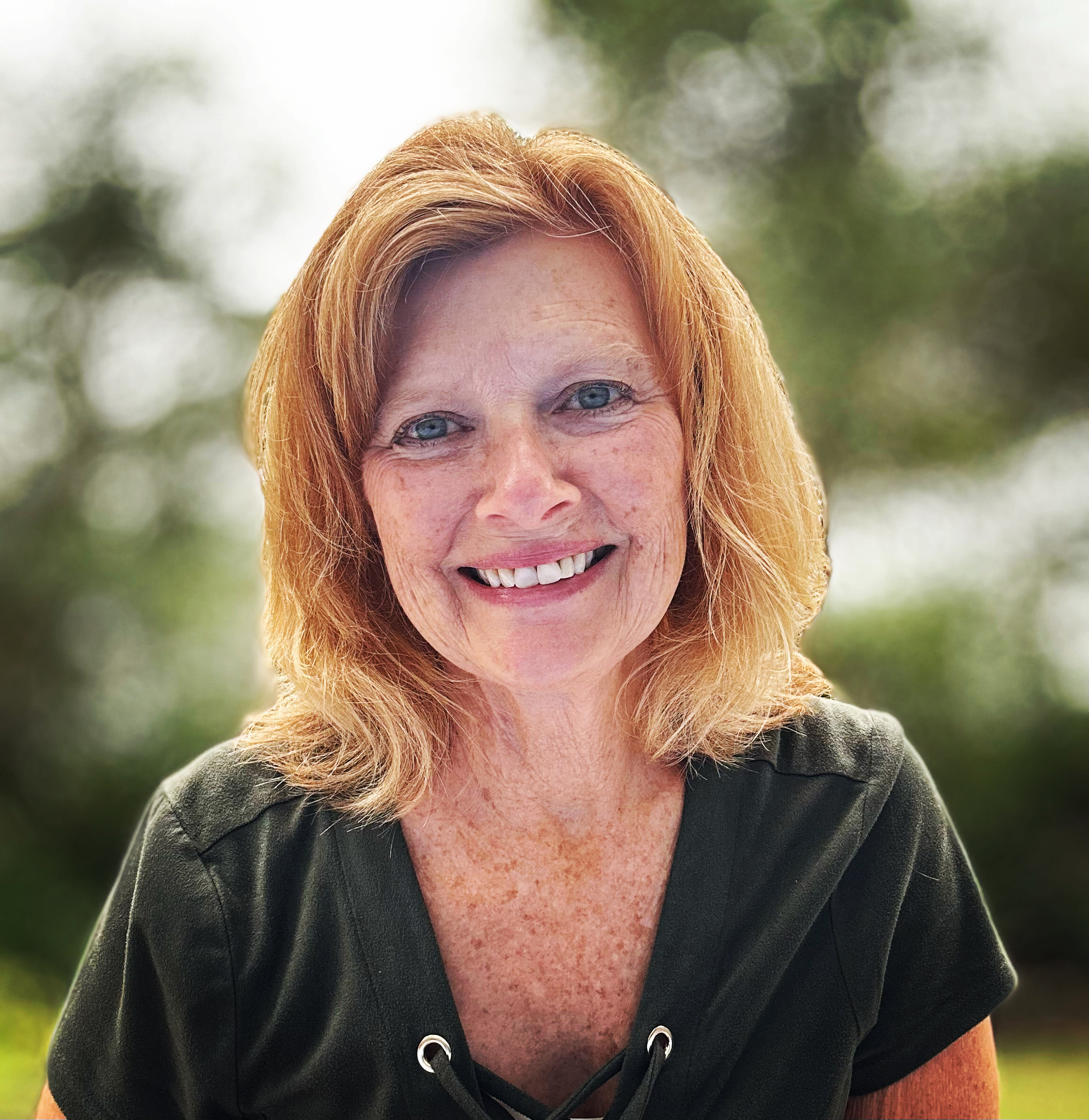 I'm Tammy and I'll be your guide on this expansive, paradigm shifting journey. I'm a Creatively Fit Coach, artist, author, family constellations facilitator and I had a 25 year career as a holistic psychotherapist working with trauma and addiction as well as being a clinical director at a women's treatment center.
However, all that being said, the most important experience I bring to this training is my own journey through recovery. During my descent into the underworld of addiction, I intuitively found Whitney who guided me to my creativity early on and my painting practice combined with mystical, divine feminine practices were what saved my life, and ultimately led me to reclaim the truth of who I am.
There is nothing I love more than assisting other women in connecting to their divine truth and power.
The Unstoppable Dream Recovery has completely changed everything! I just wanted to find my passion (My Unstoppable Dream), figure out a way to earn money doing something I love even though it felt like the possibility of that happening was very slim.
Well not only did that happen but so much more. I am learning how to do life as an energetic being, how to nurture my vibration, raise my frequency and literally dream my world into Being. It is so simple yet so very expansive.
I believe this is how recovery was intended to be- full of love, compassion, gratitude, community, and creativity. All my years of toxic numbing had cut me off from my creative lifeforce, from the magic and mystery that make life fun.
Although I wasn't new to recovery, five years in I was still completely cut off from my body, my energy, and my creativity. I am bringing those parts back into the light surrounded by a beautiful community of strong, wise women supporting each other on our individual & collective journeys. I now know that all the pain & darkness has been a portal to lead me to my deepest healing and most authentic Self.
I am finally allowing myself to soften into who I truly am. This is so much more than just a model for recovery, it is a feminine way of life.
- Jessica Hopkins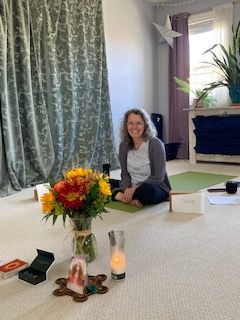 I knew that removing alcohol from my life was going to be challenge back in 2016, but there was a little voice inside me that continued to encourage me to do it anyway. It was like stepping off a cliff and hoping something would be there to catch me. Little did I know I would be heading toward a divorce, pandemic, and geographical move among other life challenges. I can't imagine doing any of those things while still in my fog of alcohol use disorder.
This voice has grown louder over the past few years and it's no surprise that it's when I made connection with Tammy Roth and her connection with the Unstoppable Dream for Women in Recovery.
I began to slowly trust the voice more and more. My life went from merely surviving to thriving. My inner resilient warrior has surfaced and it was through creativity and tapping into the spheres ofwellness that have literally made the trajectory of my life take a 180. Limiting beliefs are a memorythese days. That way of thinking is my old paradigm. Being introduced to Whitney Freya and her high vibrational program I no longer feel the constraints of patriarchal programming. Now I feel the infinite possibilities ahead of me...and so it is!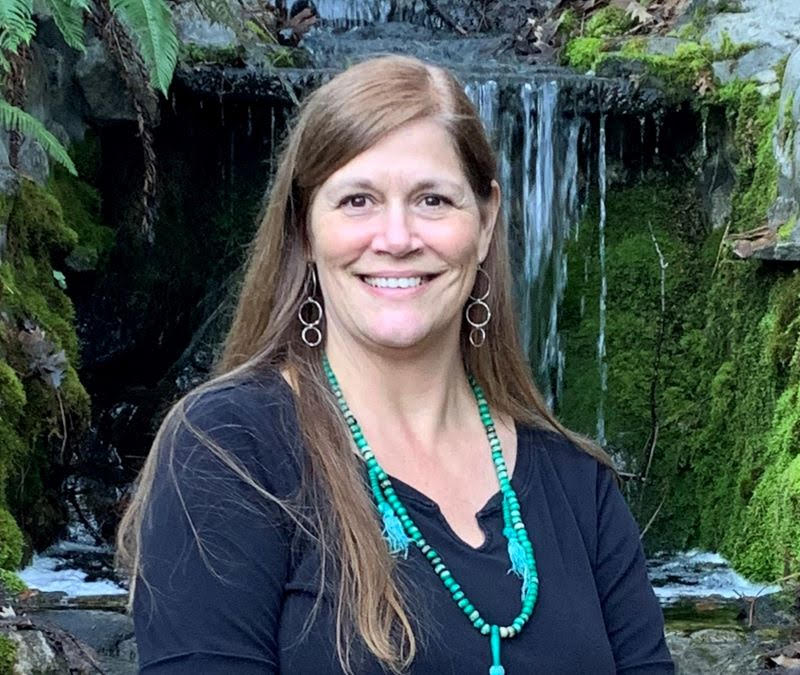 The Unstoppable Dream Recovery has changed my life. Literally!!! Since a very young age, I had been doing "the work" to be the best version of me (therapy, self-development, spiritual growth, etc.) while still dancing daily in the underworld of the low vibration of addiction. While I had overcome many other obstacles and traumas, addiction was the one thing I couldn't seem to surmount.
Through Whitney and Tammy's groundbreaking program, I was finally able to release substances that I had been engaging with for over 35 years! I shifted limiting beliefs, destructive behaviors, and my inability to love myself and have self-compassion. During the recovery work, with the support of my Unstoppable Dream Recovery Circle, I reclaimed my sovereignty, my dignity, the ability to trust and love myself, my creativity, and an unshakable inner peace.
The Unstoppable Dream Recovery Coach Training offered a safe, confidential, sacred space to connect, be seen, heal, and reclaim my heart, my power, and my divine feminine essence.
The Unstoppable Dream Recovery is for anyone seeking recovery from anything. It is more than just a recovery program, it is a guide to reconnect and recover anything that may be in the way of being your best UNSTOPPABLE self! I am honored to be part of the movement to share this amazing new paradigm with others and support them on their journey.
Kathy Greene - Unstoppable Dream Recovery Coach
Feelings of security & safety are going to come more and more from within. As the external world continues to shift and transform, many of the old systems crumbling to make way for the new, your internal world is THE source of whatever you desire to experience in your life.
Your journey to living as a limited, physical being to living as an infinite, energetic being is the most important "trip" you will take this year.
Course
Welcome to YOUR Unstoppable Dream Recovery Coaching Program!
Available in days
days after you enroll
Month ONE: Initiation into the Unstoppable Dream that is YOU
Available in days
days after you enroll
Month TWO: The 1st Sphere of Wellness . LOVE and it's Shadow - FEAR
Available in days
days after you enroll
Frequently Asked Questions
When does the training start and finish?
Trainings start in January and October each year and last 7 months. Post-training there is lots of collaboration between UDRC to launch circles and ongoing training from Tammy Roth and Whitney Freya.
How long do I have access to the course?
How does lifetime access sound? After enrolling, you have unlimited access to this course for as long as you like - across any and all devices you own.
What if I am unhappy with the course?
We would never want you to be unhappy! If you are unsatisfied with your purchase, contact us in the first 30 days and we will give you a full refund.
How much time do I need each week to participate?
The course is organized into monthly modules with two monthly group calls, guided meditations, painting prompts, other experiential prompts and so much more. We recommend four to six hours a week in general.
Do I need to be in recovery to become an Unstoppable Dream Recovery Coach?
We believe we are all recovering from some type of underworld experience. Where have you had a "dark night of the soul" journey? It is important that you are doing your own inner work and facing your shadow, because that is where the magic occurs. You will then be able to guide other women because of your deep exploration. These experiences are the "medicine" you will share. If you're unsure, schedule a conversation with Tammy to explore the topic. https://calendly.com/tammyroth For some women it's gray area drinking, for others it may be a journey with illness or death of a loved one. Perhaps it's a devastating divorce. We've all had an experience that has rocked our world. It all belongs!
How do I connect with Tammy Roth?
When and how do we meet?
We will meet on Zoom on the 2nd and 4th Tuesday of each month of the training at 4PM Pacific/5PM Mountain/6PM Central/7PM Eastern. All calls will be recorded.
The "energy exchange" or fee for this
Recovery Coach Training is $3333 .
BONUS: Register early (prior to January) and receive a copy of Whitney's book "30 Days to Unstoppable - Be the Dream Made Visible" and a monthly circle with Tammy on the 4th Tuesday of October, November and December to begin envisioning your future.
Email Tammy to schedule a time to discuss if this program is the right fit for you [email protected]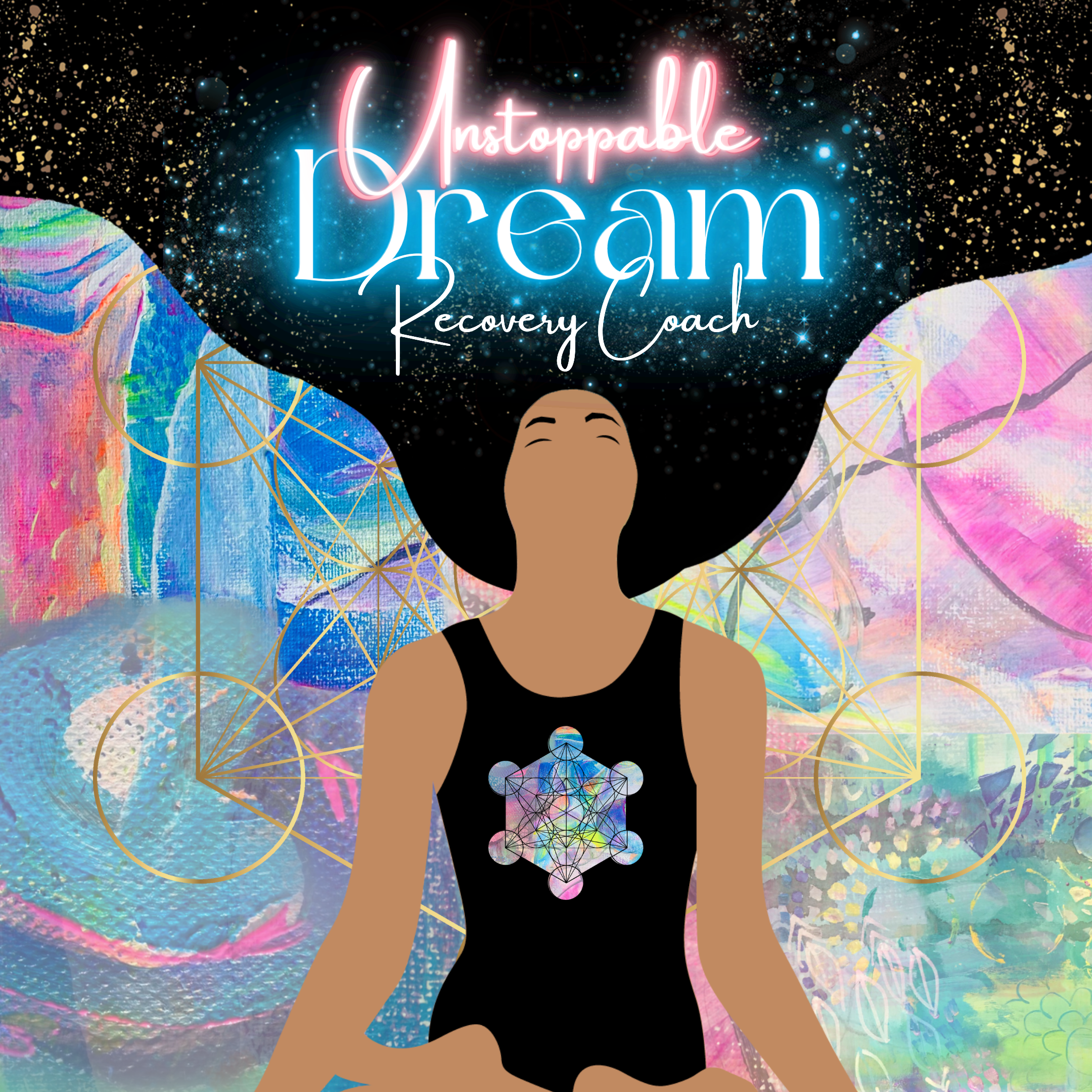 This training does not qualify for the CCFC 30% off.